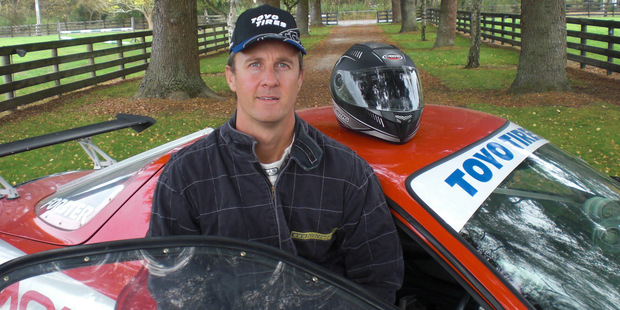 For Hastings race driver Tim Forster, the thrill of taking out the North Island Mazda Pro 7 motor racing series was slightly dented by a case of "what might have been" as he came agonisingly close to taking the national title in the highly competitive class.
He had been leading the North Island series and knew that going in to the final rounds at the Taupo Motorsport Park all he had to do was just keep everything in one piece and simply finish the races.
But the weekend before that was a tougher proposition as he sought to maintain his lead in the national series and take out that title.
The event was at Ruapuna Raceway, and as he said: "It was my first time to Ruapuna and as it turned out some local knowledge would have been a real asset.
"Practice on Friday went from damp to wet, to dry and back again, so was very difficult to get a good handle on car set-up."
After fighting off the challenge of a wet track and clutch problems, he managed to take two thirds, and knew that all he needed in the final race was second place to take the title.
Which was where he found himself after fighting his way through from fifth and the title looked set to return home to the Bay with him.
"But then I had a big slide and that allowed Jarrod [Parmenter] to slip through."
The Timaru driver took the title with that one pass.
"I came up an agonising three points short and finished second overall for the New Zealand title."
At the Taupo round he had no issues, despite racing in wet conditions he described as the worst he had ever raced in, and stayed safe and out of trouble to bag three seconds to take the North Island title.
It helped make up for the disappointment of getting so close to the national title.
"I'm relieved to have taken a New Zealand motorsport title," he said of the North Island Pro 7 trophy. "It is fantastic."