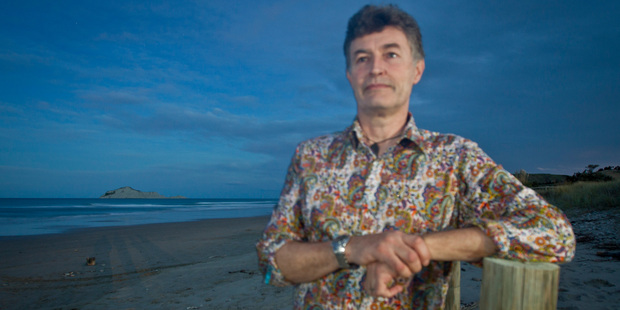 A father saw his daughters' faces flash before him as he risked his life, diving into the surf to save two girls caught in a rip at a Hawke's Bay beach yesterday.
Chris Solomon, on holiday from Wellington, was walking along Waimarama Beach just after 9am when he saw the two teenage girls struggling to stay afloat and "waving their arms in the air".
"When I noticed they were in trouble I made a split-second decision," the 54-year-old said.
"I just had to go out there and risk it."
The pair were beyond the sand bar, fighting the dumping waves just south of the Waimarama Surf Life Saving Club.
"I swam out to get them, there was no one else in the water to help ... I was in my T-shirt and shorts but I didn't realise how deep it got. I yelled back to shore 'help, we need help'."
He said the better swimmer of the two girls, believed to be about 13, managed to make her way back to shore while he "battled through the waves" with the weaker teenager.
"We tried to get back in but the waves kept crashing on top of us."
As the two came closer to the beach, Mr Solomon said he was "grabbed and pulled in" by a woman before "I just collapsed".
"I was just about all in. I'd taken on a lot of water and was throwing up coming on to the beach ... I was very cold, I'd gone blue."
The two girls were safe but Mr Solomon, originally from the UK, was drifting in and out of consciousness after being in the water for nearly 15 minutes as local emergency services arrived.
"They put oxygen on me and were talking to me, they were fantastic and very calm which helped and the doctor who was on the beach at the time, Robyn, she was great."
Having completed a life-saving course "many years ago", Mr Solomon said he now had a greater appreciation for the dangers of the sea.
His daughters and friends learned of his heroics when a woman knocked on their seaside house asking if they knew the man who had just saved two girls, before they saw the rescue helicopter fly overhead.