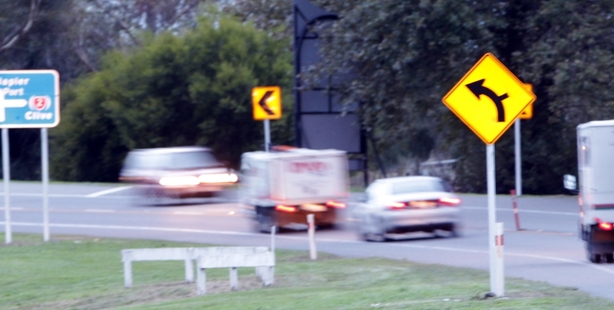 Police are urging motorists to exercise patience today, as returning holidayers are likely to cause increased traffic on the region's roads.
Hawke's Bay traffic Sergeant Ray Kirkby said motorists should exercise patience and drive to the conditions.
"Drivers of slow vehicles, like campervans and cars with trailers, should be considerate and pull over to allow other drivers to pass," Mr Kirkby said.
There had been no road fatalities in Hawke's Bay for the holiday period so far, despite a national road toll of three in a 36-hour period.
"People seem to be driving carefully; it's been good so far."
Eastern District acting road policing manager Senior Sergeant Greg Brown said average speeds on Hawke's Bay highways had been down during the weekend.
Mr Brown said the majority of infringements were in the lower speed band of 105km/h- 115km/h.
The speed limit tolerance was reduced to 4km/h for the official Easter holiday period through to Anzac Weekend, ending at 6am on Monday, April 28.
Mr Brown said the lower speed limit tolerance was being introduced for the 10-day period because of its success in reducing speed as part of the Safer Summer campaign earlier this year.
"We will be out in force until the end of Anzac Weekend," Mr Brown said.
Hawke's Bay fire area commander Chris Nickel said Easter weekend had been "very quiet" for the Fire Service.
Mr Nickel said he had not been notified of any fatalities or trapped persons.
If you want to know about potential traffic delays visit onthemove.govt.nz or call 0800 4 HIGHWAYS for either the latest highway conditions or to report incidents or hazards.
You can report dangerous or erratic driving by dialling *555 free from your mobile phone.