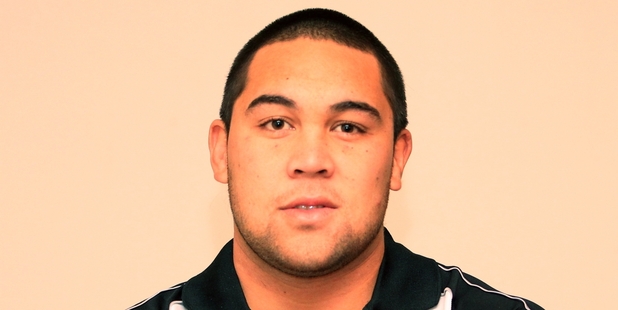 Former Hawke's Bay Magpies player Whetu Barber is facing his club and the Waikato Rugby Union judiciary this week after punching a referee in the head during a Good Friday match.
The prop allegedly punched referee Mark Ray while playing for Otorohanga against Morrinsville in a premier B fixture on Friday.
Otorohanga Rugby Football Club president Paul McConnell , who was at the game, said the club would now go through an internal process.
"We will not be commenting on the incident until we have gone through the due process as a club [today].
"We want to sort things through ourselves but we don't deny the incident happened ... The Waikato [Rugby Union] judiciary will sit this week and the incident will come before them as well."
The former MAC player won the Tui Hawke's Bay Today Club Rugby Player of the Year award in 2011 and made three first-class appearances off the bench for the Magpies in 2010.
During the 2009 season he also played with Hastings Rugby and Sports, before he joined MAC.
Waikato Rugby Union operations manager Bill Heslop said the referee was "shaken and upset" but didn't need medical treatment.
"A referee has been punched in the head and I would struggle to find any excuse for that ... we are giving him as much support as we can."
Morrinsville Sports and Rugby Club president Warwick Steffert, who was also at the Morrinsville club ground, said Barber was yellow-carded for elbowing a player and then red-carded for talking back to the referee.
"He started to walk off, and then he came back and clocked him."
Spectators rushed onto the field, but Mr Ray was able to continue the game, which was won 24-0 by Otorohanga.
Hawke's Bay Secondary Schools Rugby co-ordinator Karl Jones said it was "obviously very important" for players to respect referees at all levels of the game.
He said Barber's incident was an "extreme" case of on-field violence and wouldn't happen often on any footy paddock.
"It's a sad case really ... I do remember him playing in Hawke's Bay, he was a very good player."
He hoped, given Barber was an experienced club rugby player and looked up to by younger players, they would see the punch as an "isolated" incident and not the norm on the playing field.
Hamilton police said they were not called to the field. additional reporting: Herald On Sunday