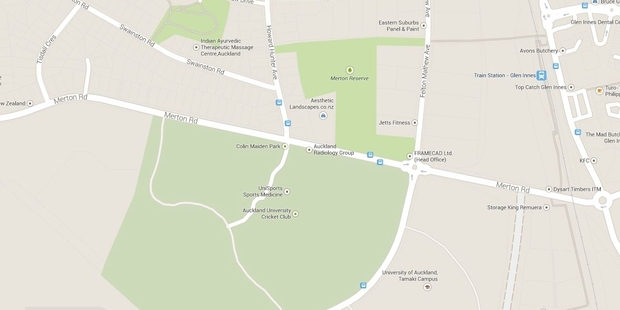 The boundary of the Napier electorate has been extended further north as part of a series of nationwide changes to be put in place for September's general election.
The shift of the northern boundary brings about 1500 rural voters into the area who were previously on the roll of the adjoining East Coast electorate, which includes Gisborne.
The change is good news for Napier's National Party candidate, Wayne Walford, because the majority of voters in polling stations in the affected area supported National in the 2011 general election.
Sitting National MP Chris Tremain is stepping down at the election and Mr Walford is up against former Labour list MP Stuart Nash in the battle for the Napier seat.
Mr Nash contested the seat in 2011, losing to Mr Tremain by 3701 votes.
The Electoral Commission reviewed the country's electorate boundaries following last year's Census.
The commission is required to review population changes and make adjustments to seat boundaries so the number of people in each electorate remains about the same every election.
This week it finalised boundary changes to 46 electorates, including adding an additional general electorate in Auckland.
Twenty general electorates, including Tukituki and Wairarapa, and five Maori electorates are unchanged.
The only change to the seven Maori electorates is a minor shift between Waiariki and Ikaroa-Rawhiti, which affected about 120 voters.
The boundaries will next be reviewed after the 2017 general election.
Two MPs whose electorates cover Hawke's Bay will retire at the September elections: Mr Tremain and National's John Hayes, whose Wairarapa electorate includes Waipukurau and Waipawa.
National has yet to name a candidate to contest Wairarapa in Mr Hayes' place.
Hastings-born Kieran McAnulty is contesting the seat for Labour, but will have to work hard to peel back the 7135 majority Mr Hayes secured in the 2011 election.
Political strategists are picking the Napier seat contest will be the tightest in Hawke's Bay although Mr Nash is considered to have the upper hand over Mr Walford because he is better known in the electorate and has run a high-profile campaign against local-government amalgamation.
In the Tukituki electorate - which includes Hastings, Havelock North and Otane - Labour candidate Anna Lorck is up against sitting National MP and Cabinet minister Craig Foss, who won the seat with a 9660 majority in 2011.