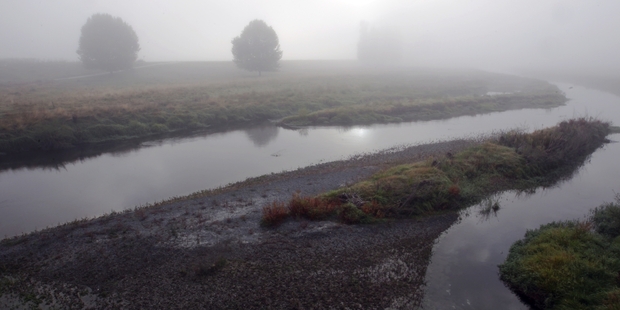 Rain and and strong winds are expected for much of this week, MetService says, as rainy weather begins to take a toll on local businesses.
MetService duty forecaster Frances Russell said scattered showers were expected in Hawke's Bay this morning, clearing later today.
No rain was expected tomorrow with high cloud thickening but a new low from the Tasman Sea would bring more rain and strengthening northeasterlies on Thursday, Mrs Russell said.
Rain would continue on Friday as well as strong northeasterlies and the possibility of heavy rain and gales.
The outlook for Saturday was fine.
Hawke's Bay businesses are starting to feel the sting from inclement weather in the region for about the past 10 days.
Gemco Construction managing director Darren Diack said rain had disrupted construction projects in Hawke's Bay.
"Rain is costly," Mr Diack said. "We've had to move staff from outdoor projects to indoor projects. We have to protect open areas and staff working outside are in wet weather gear, so it slows everything down. It makes health and safety more of an issue, too."
Gannet Beach Adventures co-owner Kim Lindsay said the tour company had had "issues" with the weather. "Not just the rain - the sea swells too. It [weather] has definitely had an effect on tour numbers." The gannets didn't mind the rain, Mrs Lindsay said. "The chicks are big enough to cope with it now."
However, On Yer Bike winery tours owner Philip Wilcock said his business had been affected "no more than usual" by rainy conditions.
"Things start to drop off this time of year anyway. Everyone's going back to work," he said.
Lowe Corporation rescue helicopter pilot Jeremy Bruce said about four jobs had been turned down due to adverse weather in the last 10 days, including hospital transfers from Wairoa hospital to Hawke's Bay hospital. Low cloud conditions had hampered visibility and made the rescue helicopter unable to attend some jobs.