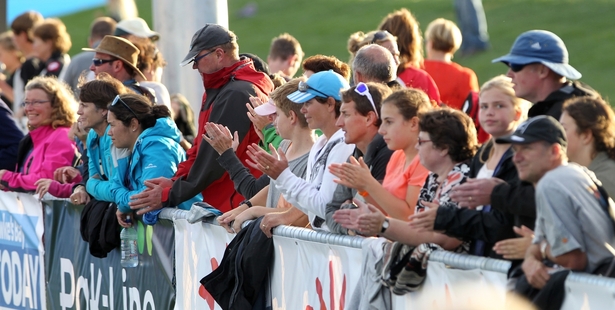 The inaugural Hawke's Bay Festival of Hockey saw crowds flock to Unison Hockey Stadium in Hastings at the weekend.
Event director David Nancarrow said about 1600 people watched the Black Sticks women defeat Korea in one of the first games of the festival on Saturday and a similar crowd saw China steal a win from New Zealand yesterday. The crowds were "close to what was expected," he said. "We've been really encouraged. Ticket sales were good and the weather held out for us."
Event creator Bruce Mactaggart said it was great to see New Zealand begin the festival with a win. "Things are running smoothly," he said. "Considering this is the first weekend of a brand new event, I'm very happy."
Neither the crowds nor the players were deterred by scattered showers yesterday. "It's a water-based turf, so the more it rains, the less we have to water it," Mr Mactaggart said.
The Black Sticks women beat Korea 3-1 and succumbed to China 2-1.
In other games, China beat Japan 2-0 while Argentina dominated Australia 3-0. The teams would have a rest day today. "The game to catch this week is Argentina versus the Black Sticks," Mr Nancarrow said. "Argentina is number two in the world at the moment. They're a very strong side." The Black Sticks women would play Argentina at 7pm tomorrow at Unison Hockey Stadium.
The Hawke's Bay Festival of Hockey would see 65 games played up to April 13 and there were six international teams competing.