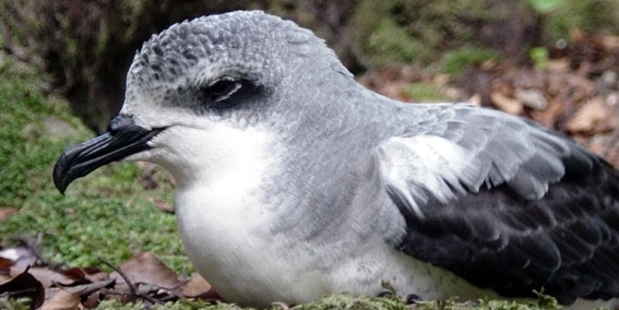 A special project has seen the reintroduction of a rare seabird to Hawke's Bay .
Eighty six Cook's petrels (titi) arrived in Hawke's Bay earlier this month and were welcomed by iwi and community into their new home high on the Maungaharuru Range.
They were joined by another 27 birds on Saturday last week
The petrel chicks came to the Bay in a journey involving one plane and two helicopters as they were extracted from Little Barrier Island, flown to Napier and transported to a remote nesting site on the Maungaharuru Range. Their new home was complete with a predator-proof fence and artificial burrows.
The relocation of the petrels was part of the Poutiri Ao o Tane project, which aimed to establish permanent populations of Cook's petrel on the Hawke's Bay mainland.
The birds will be hand fed by about 40 volunteers before they fledge and disappear out to sea. "When the birds emerge for the first time from their new burrows, they imprint on their surroundings," said project manager Ken Hunt.
"That is, they are fooled into thinking this is home.
"Before humans arrived in New Zealand, they [Cook's petrels] would have nested there quite naturally," said DOC partnership ranger Barbara Curtis.
The birds would spend about five years at sea before returning home to breed.
"We eagerly await the arrivals of the first birds returning back to the cape."
On Sunday, April 6 the birds would be joined by 50 mottled petrel from Codfish Island. Cook's petrels breed only in New Zealand, on three small islands: Little Barrier Island, Great Barrier Island and Codfish Island.
Poutiri Ao o Tane is a collaborative ecological and social restoration project in the Maungaharuru-Tutira catchment, 60km north of Napier, with Boundary Stream Mainland at its heart.
Key partnership organisations in the project, led by DOC, included Hawke's Bay Regional Council and Aotearoa Foundation.