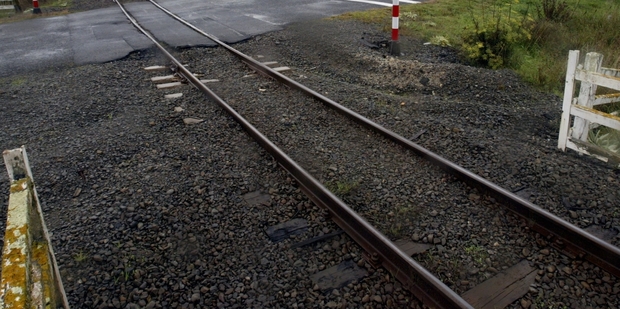 Hawke's Bay Regional Council is continuing to support a scheme to bring the Napier-Gisborne rail line back into service despite strong indications from Central Government it will not chip in the necessary funding.
The regional council has earmarked just under $5.5 million in its draft annual plan to re-establishing the Napier-Gisborne rail link which was mothballed in December 2012.
But the council's investment would be dependent on KiwiRail and the Government re-opening the rail line and fully funding its return and that of associated infrastructure in a good "fit for purpose" condition.
Transport Minister Gerry Brownlee has indicated the Government is not interested in financing the work needed to bring the line back up to standard.
Alan Dick, chairman of the council's regional transport committee and chairman of the Napier Gisborne Rail Establishment Group promoting the line's re-opening, is still hopeful the Government will change its mind.
At a council meeting to finalise its 2014-15 draft annual plan yesterday Mr Dick argued successfully for the potential funding to be kept in the document so the public could offer their opinions on the scheme.
He also won support from fellow councillors to include a question in the plan asking the public whether the council should advocate for the line to be kept well maintained in its mothballed state so that it could be readily re-opened in the future.
"The public can respond to that over the consultative period and at the end of June [when the council finalises its plan for the year ahead] we can make a decision," he told the meeting.
"Something may well have changed [by then]. The government may well have a change of heart over the next month or two."
Under the proposal put forward by the Napier Gisborne Rail Establishment Group, the council would become a 51 per cent shareholder in the venture, with businesses and investors in Hawke's Bay and Gisborne holding the remaining 49 per cent of shares in the company set up to operate a service on the line.
The operating company would acquire locomotives and rolling stock from KiwiRail, or elsewhere, to operate the service. It would carry freight, predominantly logs, fruit and vegetable produce.
The council said the rail service would provide a viable alternative to the transport of freight by road.
Regional Council chairman Fenton Wilson said the rail line would cost billions of dollars to replicate.
"Let's not lose it while it is still workable," he said.