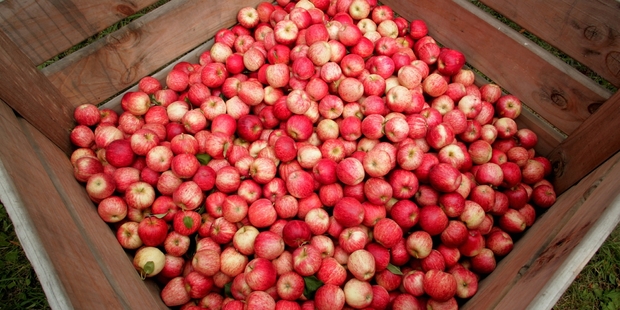 A small Hawke's Bay packhouse with poor hygiene protocols has sparked a national food scare.
The Ministry for Primary Industries said a worker with hepatitis A at the plant handled royal gala, New Zealand beauty apples and golden queen peaches during a four-day period while infected with the virus, possibly infecting fruit.
Apples and peaches on sale throughout the country could have then been contaminated.
Yet the ministry said the risk of contracting the illness from the fruit, sold between February 27 and March 13 this year, was "relatively low".
While some potentially affected fruit had been traced and withdrawn from sale, it was likely about 1400 cartons destined only for the domestic market, had been sold, ministry deputy director general Scott Gallacher said.
Pipfruit New Zealand CEO Alan Pollard said the infected worker was a returning New Zealander - yet it is not known where he contracted the virus.
He said it appeared the small packhouse, which did not export, had not followed all health protocols.
"This one looks like it's been an exception and we need to work out why," he said.
"Not every carton was handled by the same person and from what I understand it has all been traced."
Most packhouses followed rigid international hygiene standards.
All were regularly audited for food safety, he said.
Hepatitis A is spread when people ingest fecal matter - even microscopic traces - from infected people who have not washed their hands after going to the toilet.
The virus can remain infectious on the surface of fruit for months and transmit infection to other handlers and consumers.
Early symptoms are fever, loss of appetite, stomach pains and nausea. Further signs include skin jaundice, yellowing of the whites of eyes, dark urine and pale bowel motions.
The Ministry recommended people who bought potentially infected fruit should either cook the fruit well before eating, or throw it out.
Anyone with health concerns should contact their doctor, Mr Gallacher said.
No potentially contaminated fruit remains on shelves.