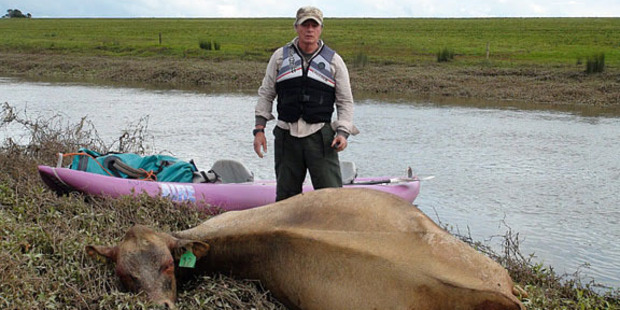 Seems to me the more "civilised" we become, the less we appreciate the wild spaces around us; and in consequence, the less connected and empathic we are with the living Earth and her remarkable diversity and wonder.
Locked in our urban caves - as so much of mankind now is - our gaze falls upon other people's caverns and we see only the wildness of humanity, not of nature; so are alienated from it. And when we do look further, it tends to be by virtual means, not actual.
We watch one of David Attenborough's marvellous documentaries, or a travel programme on some near-virginal island or ancient forest habitat, and imagine we are experiencing those realities - when we're merely peering in from the comfort of our La-Z-Boys.
Because seeing and experiencing are two very different things, fundamentally we're no longer touched as deeply as we should be by the widespread ecologic destruction happening all around us - somewhere just over the horizon.
The "Back to Nature" movement of the 1960s and 70s was a reaction to this: a visceral desire to directly re-connect to the "great outdoors" that feeds and sustains us. And though contemptuously belittled as a hippie dream, that movement gave rise to the reintroduction of organic farming practices that today produce premium foodstuffs throughout the Western world.
Which is a far cry from most "development" of nature, designed as it is to cosy us in our cities: the extraction of raw resources from the earth, the cutting of forests, the plundering of the seas.
If we walked the strange and unique landscape of the Denniston Plateau, would we be so eager to allow it to be strip-mined of its coal-seams and that black ore to be sold off to some overseas concern, returning next-to-no economic benefit in exchange?
If we hiked through the ancient beech forests of Fiordland, disturbed only by bird-song, would we be so keen to build a monorail to ferry tourists in enclosed (so effectively virtual) luxury above it?
Moreover if we got up close and personal with some of the endangered species in the upper Makaroro River, would we be so ready to destroy their habitat to build a water reservoir for pastoral farming - a practice that itself ignores the balances of nature?
I doubt it.
"Tell me not how educated you are; tell me how much you have travelled," said Muhammad, 14 centuries ago. That insight is especially relevant today, not because of what we can so easily know of places, but because of what we fail to experience by not being in them.
When I see even countries such as Russia - hardly known for environmental temperance - ensuring huge swathes of wilderness, like the amazing 10,000km2 Kornotsky preserve on Kamchatka Peninsular, are so well-protected that tourism is strictly limited, I realise other cultures intrinsically value the wild far more than we who live much closer to it than many, here.
Unless we make the effort to go to where the wild things are, we lack true appreciation of their stunning majesty. And that in turn diminishes our humanity - at least, that part which claims to value things higher than itself.
So we turn our faces from the rape of the Earth, and switch channels to some non-challenging "reality" sitcom, and imagine someone else can take care of what we have casually set aside.
Well, here's the news: You are the person who must care for the world. Else don't act surprised if it ceases to care for you.
That's the right of it.
Bruce Bisset is a freelance writer and poet.