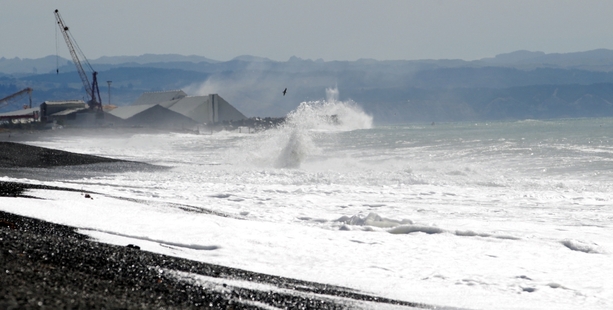 Generally fine weather can be expected during the next few days but there is some uncertainty about what effect a tropical storm making its way towards New Zealand will have on Hawke's Bay later in the week.
MetService meteorologist Mark Todd said while the start to the week was expected to be pleasant, it was too early to tell what shape or form the impending low might take.
"The outlook for Hawke's Bay for the week is looking quite good," Mr Todd said.
"For the first half of the week, the weather is going to be quite settled, there is a ridge of high pressure dominating weather through the area. [It is] mainly fine weather, just sort of the odd patch of cloud during the morning or the evening and also one or two isolated showers."
Those isolated showers were expected north of Napier and mainly in the ranges, and should clear by tomorrow.
"Things may change during the second half of the week but at the moment there is quite a bit of uncertainty as to how that is going to play out," he said.
"It is a fairly tricky situation, it does look as if there may be a low coming down from the tropics towards New Zealand but there is a large amount of uncertainty as to how that low is going to move."
Temperatures could reach 23C or 24C about mid-week.
"It is a relatively dry week, with not much rain expected, but I think it could be just a case of waiting to see how things play out."
Weatherwatch head weather analyst Philip Duncan said a potentially damaging tropical storm might be on the horizon. "We still have a few days to go before we can be sure this isn't just the computers over-predicting as they do from time to time, but based on the current data we could expect damaging winds, slips and flooding as a result of this low.
"The models today paint a very serious picture and New Zealanders, especially in the north of the country, should be keeping up-to-date with the forecasts."
Mr Duncan said it was too early to lock in where any potential heavy rain and wind would be, but it was "increasingly likely" a deep ex-tropical cyclone would push over, or very near, the North Island between Friday and Sunday.