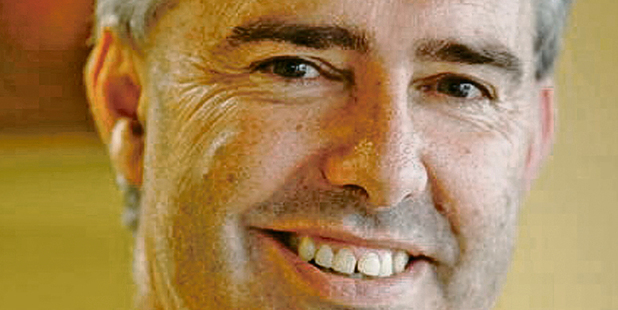 Speed kills - that is the message from Hastings District Council that will see 31 roads' speed limits lowered from March 17.
The council has moved to introduce a new Safe Speed Area that covers about 58km of the Hastings roading network in the Heretaunga Plains area.
The area represents about 3 per cent of the district's total roading network but was the scene of 32 per cent of the fatal crashes in the past five years.
Hastings Mayor Lawrence Yule said despite the majority of the roads in the new Safe Speed Area being straight, they were not protecting motorists in the event of a crash. "The roads typically have a high number of accessways and intersections, are narrow and have dangerous roadside hazards, including drains and power poles."
Pakowhai Rd will see the most changes to its speed limits, including an increase of 70km/h to 80km/h from a point 230m northeast of its intersection with Evenden Rd to a point 195m northeast of its intersection with Richmond Rd.
Four other changes on the road involve a reduction in the speed limit. One section of Pakowhai Rd 50m northeast of its intersection with Williams St, to a point 230m northeast of its intersection with Evenden will have its limit cut to 50km/h.
The road claimed the life of Janine Alice Mudgway, 43, who was killed in a crash involving a truck in March 2012 at the intersection of Pakowhai and Richmond Rds.
Napier Rd has been reconfigured from 100km/h to 80km/h from its intersection with State Highway 2 to a point 480m north of its intersection with Thomson Rd. This follows the death of Frances Ada Burden, 87, when she collided with a van while travelling north on Napier Rd in January.
Another notorious road designated for a speed reduction is Brookfields Rd. It will drop from a maximum limit of 100km/h to 80km/h for the entire length of the road.
Brookfields Rd, near Meeanee, was used during last year's fatal street race which killed 18-year-old Maree Shafer, before the car lost control on adjoining Sandy Rd.
Farndon Rd has also been reduced from 100km/h to 80km/h, from a point 500m west of its intersection with State Highway 2 to its intersection with Pakowhai Rd. In 2007, Paul Allen Bennett, 37, died after his car left the road at the Pakowhai and Farndon roads intersection.
Mr Yule said many drivers continued to ignore the quality of the road they were driving.
"The number of roadside hazards on many of our rural roads has convinced council that the creation of a Safe Speed Area is imperative, if we are to help keep drivers safe on the districts roads."
Te Mata Peak Rd was also undergoing a number of changes after the popular tourist spot claimed the lives of Tom Angus Hay, 19, who died during a crash in January last year, and a 72-year-old Napier man in 2010 whose car rolled about 300m from the road.
The changes include a drop from 50km/h to 20km/h from a point 3870m generally south of its intersection with Simla Ave, to the road's termination at the summit.
Council said New Safe Speed Area signage would be placed at the beginning of each zone and then at 2km intervals and the new speed limits legally enforceable from March 17.
A list of the roads included in the Safe Speed Area is available at myvoicemychoice.co.nz/new-lower-speed-limits