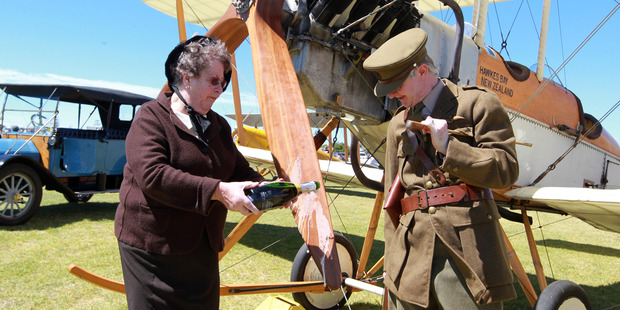 While Tremains Art Deco Weekend event organiser Peter Mooney did not have any official figures at this stage, he had no doubts about what had taken place over the three days which ended last night.
"I believe this has been the biggest yet," he said.
While numbers were difficult to ascertain, he said from what he had personally seen, and from what he had been told by others, the anticipated 35,000 attendee numbers last year would have been bettered.
"At the events I have seen, the crowds were the biggest I have seen," Mr Mooney said.
Art Deco Trust general manager Sally Jackson agreed.
"All the cafe and restaurant people I've spoken to have said the takings are all up - our ticket sales were the highest we've seen and the numbers through the shop have also been up."
Both had come across more overseas visitors than ever before.
"They have all been overwhelmed by what they've seen," Mr Mooney said.
He said one overriding comment from visitors was how the local community celebrated itself - how it embraced an event which changed their city and their lives and which they commemorated and celebrated accordingly.
He described numbers all weekend as "huge" and said despite the high winds the Gatsby Picnic summed everything up.
"I gauge the way it is all going by that."
He said the endless crowds of onlookers took their time, dawdling slowly, whereas in other years they had not spent as much time watching and taking it all in.
"And it was pretty well shoulder to shoulder."
Mr Mooney said next year would see a noticeable result of the financial input from the Government's Major Events Development Fund.
And whatever the numbers in future, he said Napier and Hawke's Bay had the ability to make it all work.
The Art Deco Trust will hold a major series of debriefs over the following months looking at reports from all hosts and venues, as well as customer surveys.