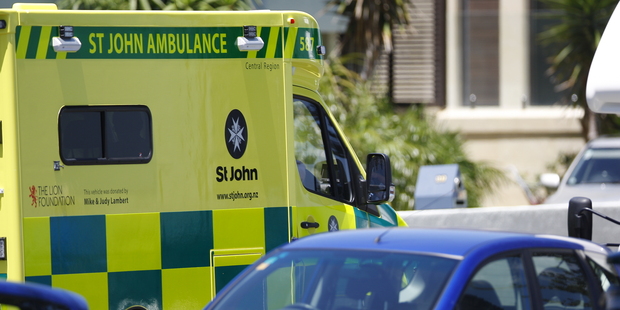 Two St John paramedics and a police officer were allegedly assaulted by a 31-year-old man in Hastings last night, as the medical crew treated his partner.
St John Heretaunga territory manager Brendon Hutchinson said the pair of paramedics, one male and one female, arrived at the Tamatea Place house just before 7.30pm, after the man's partner experienced breathing complications.
"Once we turned up the man became more and more aggressive and increasingly threatening," Mr Hutchinson said.
"He followed the officers into the ambulance where the situation became quite intense.
"The officer was able to draw him out of the ambulance before the man squared up with him.
"A 10-10 call went out, which is the call we use when staff are in imminent danger of a physical assault and police were called after he had taken a swing at the male officer.
"Luckily he didn't connect and an associate of the man was able to intervene and help calm down the man before police arrived."
Senior Sergeant Marc Clausen said police arrived to find ambulance staff with a distraught female who was anxious about the behaviour of her partner.
"As an officer attended to the female a male swung punches, attempting to attack the ambulance officer." The 31-year-old man was arrested. While being processed at Hastings Police Station he also allegedly assaulted a police officer.
Mr Clausen said the man had been placed in the care of the mental-health service and inquiries would continue to determine what charges may be laid.
Mr Hutchinson said St John had zero tolerance for abuse and assault on staff members and would fully support the police if charges were laid against the man.
"Unfortunately this sort of stuff is becoming more frequent, which is a real shame."
Neither the St John staff members nor the police officer received any injuries during the incident.