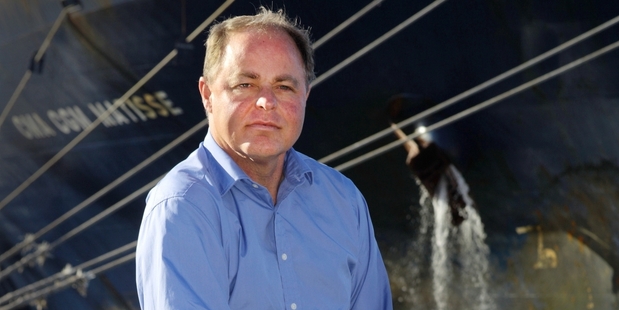 Tukituki MP Craig Foss has waded into a dispute over the loss of a diabetes service.
Janet Titchener's contract to treat diabetics and educate clinicians will expire next month because a Hawke's Bay District Health Board (DHB) report said her service was not good value for money and was supplementary, rather than an alternative, to existing services.
Mr Foss wrote to Hawke's Bay District Health Board chief executive Kevin Snee with three questions, saying he would share the letter and subsequent reply with his constituents.
"Why is this service being terminated when it is producing such positive outcomes that are better than any similar service at a similar cost?" the letter said.
"If Dr Titchener's service is to close, how/where/when can people have access to a diabetes service with the same positive results?
"If Dr Titchener's contract with the DHB is to finish, can Hawke's Bay patients still access her service? And if so, what would be the cost?"
A hui is planned for Monday by lobby group Put Patients First.
Businessman Andy Lowe decided to back the group after employees described how Dr Titchener's expertise had transformed lives.
Dr Snee declined an invitation to attend the hui, but had planned to send staff directly responsible for the diabetes service and the clinical pathways development, plus chief medical officer for primary care Dr Mark Peterson.
After a strongly worded statement was released on Wednesday, he said no staff would attend.
Putting Patients First said the DHB "should be ashamed its chief executive is not prepared to first listen to patients before axing health services" and that it it was "gutted" Dr Snee would not be attending the hui at Flaxmere's Te Aranga Marae.
Because the statement was "a personal attack", he said he would not put staff into a position where they could not defend themselves.
"My staff work tirelessly everyday to provide the best clinical service possible for the people of Hawke's Bay and they do a fantastic job," he said.
"I am not prepared for my staff to be bullied any more by Mr Lowe. The decision not to renew the diabetes GPSI service was based on sound clinical advice and expertise to develop clinical care pathways that are international best practice and best for all diabetes patients in Hawke's Bay."
The DHB has said that Dr Titchener's results were very good, but the $150,000 annual cost of the contract could have a wider health benefit if spent differently.