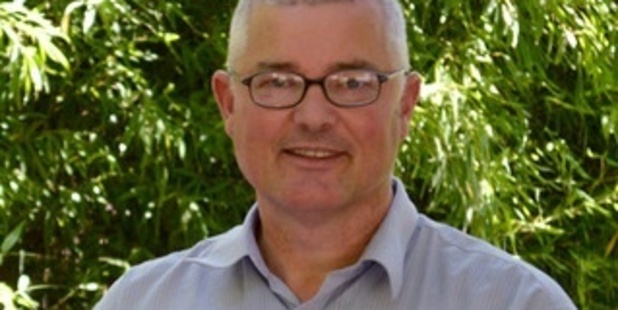 Water from the proposed Ruataniwha Water Storage Scheme will cost 23 cents per cubic metre and arrive at the farm gate pressurised, says the Hawke's Bay Regional Investment Company.
The long-awaited price announcement is in the middle of the projected range of 22c to 25c per cubic metre and the organisation said it would be delivered pressurised, which could lower user costs, because no on-farm pumping would be needed.
The scheme's project manager, Graeme Hansen, said pressurised water would be delivered closer to farm gates than initially planned, part of an optimisation of the scheme through design-phase negotiations with scheme builders, OHL-Hawkins.
To pay for the pressurisation, a variable energy charge, at a maximum of 3c per cubic metre, would be charged on water used. Farmers would be charged for all water they contracted to buy, even if they did not use their paid allocation.
Scheme critic and Green Party candidate for Napier Paul Bailey said the price was "awfully expensive".
"If they don't get the uptake are they going to subsidise it at ratepayers? That's what worries me at that price."
Farmers must now decide if they will sign up to the scheme, otherwise it may fold.
For farmers with existing resource consents to draw water, scheme water is a "bird in the hand" scenario because consents could be limited in future years.
Critics of the scheme have said the scheme will result in more dairy farms, but Federated Farmers Hawke's Bay president Will Foley said at 23c the region would remain largely sheep, beef and cropping.
"Current dairy farmers, especially ones that are irrigating, seem to think that it is too much on the high side for them. Irrigating grass needs a lot more water than irrigating crops - grass is not an efficient user of water. Crops are."
Mr Hansen said the scheme would reliably distribute 104 million cubic metres of water per year, from the initial 90 million cubic metres per year planned.
"Using its extensive expertise in dam construction, OHL-Hawkins has been able to create a significantly more comprehensive scheme, which offers additional value while still remaining within the range of the feasibility report cost estimates," he said.
Construction contract discussions will continue into June. OHL-Hawkins Joint Venture bid manager Steve Livesay said lessons learned in Canterbury and Australian schemes contributed to the scheme design.
The Board of Inquiry - set up by the Environmental Protection Authority to hear evidence and submissions on Tukituki Plan Change 6 and the scheme's resource consents - will deliver its draft decision no later than April 15, before releasing a final decision by May 28.
The Hawke's Bay Regional Council-supported scheme has the potential to supply 25,000-30,000 ha and ensure minimum river flows. The council said the scheme was expected to create about 2250 new jobs.