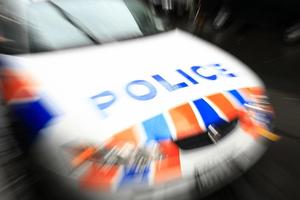 Police have made three arrests in the last 12 hours relating to two serious crimes in Hawkes Bay.
Police last night arrested two people wanted in connection to the aggravated burglary of a man at the Bluewater Hotel in Napier on February 6.
Johanna Peterson and Patrick Haywood were arrested at 11pm last night near the Tarawera Tavern on SH5 after a member of the public reported a car acting suspiciously in the area.
Police from Napier pulled the car over on the side of the road and found the two wanted people.
The pair are due to appear in court today.
Two other people have already appeared in court in relation to the burglary.
Meanwhile, a 21-year-old Hastings man is due to appear in the Hastings District Court today charged with the aggravated robbery of the Discretions sex shop in Hastings on Wednesday.
The man was arrested at 10pm last night in Hastings.