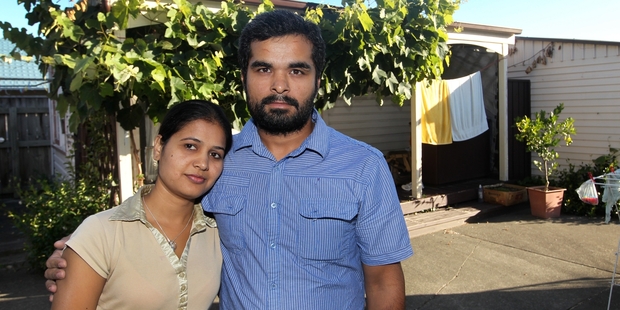 A Hastings-based Indian couple facing deportation after what they claim were a series of mistakes made by a local law firm have appealed to local MP Craig Foss.
Buvnesh Mehta and Jaswinder Kaur are facing deportation after various visa applications were declined by Immigration New Zealand last year.
The two claim Luscombe Legal gave them inadequate advice about when documentation and applications were sent to Immigration New Zealand.
The accusations have been made in an official complaint submitted to the New Zealand Law Society.
Luscombe Legal has declined to comment as it is the subject of a complaint.
The ministry said earlier this month the complaint would not affect the couple's status as overstayers and advised them to leave the country immediately.
However, the pair are determined to stay and in a last-ditch attempt have appealed to Tukituki MP Craig Foss, asking him to assist in an approach to Minister of Immigration Nikki Kaye.
The submission, prepared by an Auckland-based lawyer acting on behalf of the pair, states the justification for Ms Kaye to intervene would be on "moral grounds".
A copy of the complaint to the Law Society was enclosed with the submission.
Mr Mehta and Ms Kaur said they had not heard from Mr Foss.
"We have no idea what Craig Foss is going to say about this matter. We are hoping he will contact us soon but we know he's a busy man."
Mr Mehta said the situation has been "very stressful".
"We are just hoping for justice in our favour."
Mr Foss was unable to comment yesterday but a representative from his office confirmed the submission had been received.