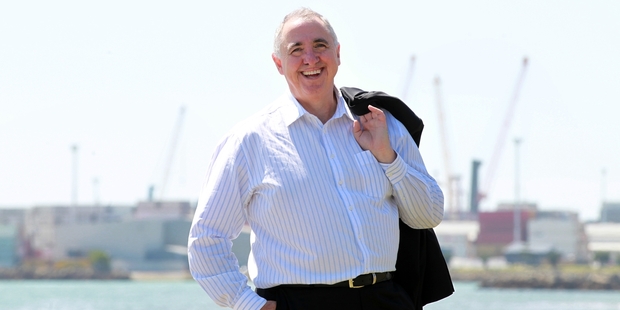 Hawke's Bay will benefit from council amalgamation but needs local boards with strong decision-making powers, says the head of a national infrastructure lobby group.
Stephen Selwood, CEO of the New Zealand Council for Infrastructure Development, says local boards - empowered to develop and fund local plans across the region - were proving effective in Auckland.
A similar structure of local boards, working under a single regional council, is a possibility under an amalgamation proposal for Hawke's Bay put forward by the Local Government Commission (LGC).
"I would argue that democracy in Auckland has been strengthened, not weakened," Mr Selwood told a Hawke's Bay Chamber of Commerce meeting yesterday.
"The governance structure that has been adopted there, and is largely proposed for Hawke's Bay, is one of co-governance, not subsidiary governance. Local boards are as significant in this new structure as the council is itself," he said.
"Their responsibility is to make sure the communities they represent are getting the service standards their communities expect. And the role of the council is to deliver those services to the expected standard."
The LGC is proposing five community boards across Hawke's Bay but these could be replaced by more powerful local boards once proposed changes to the Local Government Act become law this year.
Community boards "have not proven very effective" because they relied on the councils they worked under to delegate authority to them, Mr Selwood said.
Local boards had stronger decision-making and funding powers and it was therefore important Hawke's Bay pushed for them to be part of an amalgamated council structure, he said.
Submissions on the LGC proposal close on March 7.
The proposal is strongly opposed by councils in Napier, Wairoa and Central Hawke's Bay who believe it will deprive local communities of their autonomy and identity.
Other groups, including the Chamber of Commerce, support amalgamation claiming a united region will be more prosperous.
Mr Selwood said having empowered local boards would ensure an appropriate level of governance remained with local communities under the amalgamation proposal.
"If it's a local issue then the decisions should, rightfully, be made locally. It's only regional issues that are made by the council," Mr Selwood said.
The Council for Infrastructure Development is a thinktank and lobby group focused on infrastructure issues and funded by a business membership base.
"For me the conversation around amalgamation is how do we lift the performance of the Hawke's Bay region to another plain," Mr Selwood said.
"We need to have a united Hawke's Bay vision on what this region is all about. The purpose of the exercise is to make sure all parts of the region grow and prosper to their real potential and that should be the mission of any new council.
"This is not a debate about providing local government services. This is a debate about how do you lift the social and economic potential of New Zealand and its regions and how do you have the right governance structure to deliver that outcome."