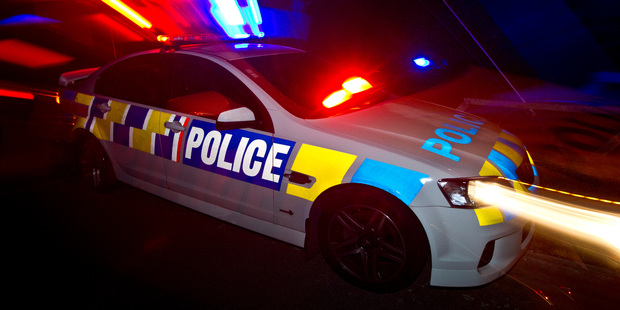 Twenty-five people have been arrested, a methamphetamine lab discovered and firearms and cannabis plants uncovered in a major police operation against organised crime throughout Hawke's Bay and Gisborne.
More than 40 police searched 30 properties on the East Coast throughout the week-long series of raids which ended yesterday.
Police discovered more than 1100 cannabis plants, as well as methamphetamine, large amounts of dried cannabis ready for sale, four firearms, a stolen vehicle and $65,000 in cash during the operation.
A methamphetamine lab was also located in Gisborne and specialist Environmental Science and Research (ESR) forensic experts examined the property.
Head of the Eastern Organised Crime Unit, Detective Senior Sergeant Mike Foster, said police were specifically targeting known drug dealers, dishonesty offenders and drug growers along the East Coast.
"This has been a very good result for the Eastern District in terms of offenders arrested and the drugs, cash, firearms and stolen property recovered."
He said the operation was a result of about a month of police planning, surveillance and tip-offs.
"Hopefully it will make a reasonable dent [in organised crime] but it is the flow on effect with things like burglaries where we will really see a real positive impact.
"There continues to be a strong link between burglaries and drugs. Burglaries are invariably committed to fund drug debts or to buy drugs and the two go hand in hand. Ultimately the general public are the ones that pay the price."
He said the anonymous Crimestoppers phone line was proving invaluable with more and more people providing information, especially around drugs and drug-dealing activity.
"Crimestoppers has been absolute gold for us - often we can't act on the information we get from Crimestoppers alone but it may provide that extra piece of information we need to gain a search warrant.
"I've been really impressed with the amount of information being provided and want to reassure the public that this information is constantly analysed."
He said many of the arrests in the raids were as a result of information provided by the public.
"The phone line's anonymity is a huge drawcard for people who would not otherwise talk to the police."
Mr Foster said those arrested were found in properties in Waipukurau, Hastings, Napier and Gisborne and will appear in their respective district courts within the next two weeks.
He said they are facing a number of charges including supplying methamphetamine and cannabis, unlawful possession of firearms, theft, theft of electricity and cultivating cannabis.
Police are continuing to urge anyone who has information about drug dealing to ring local police or call Crimestoppers anonymously on 0800 555 111.Police P lab busts, p6