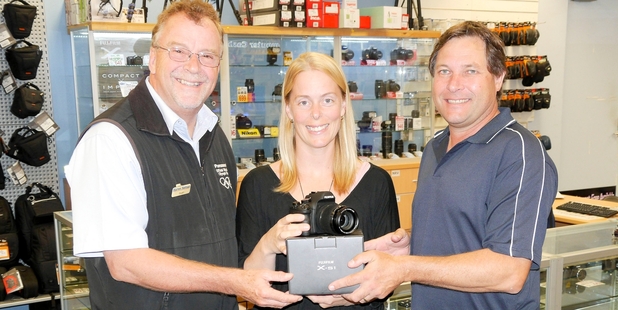 Sarah Aiono has been browsing online photography courses after winning a new camera through Hawke's Bay Today's summer photo competition.
The Poraiti woman took home a $899 Fujifilm X-S1, courtesy of Harvey Norman, Hastings for an image of her 5-year-old daughter Mahala emerging from a fountain at Ocean Spa.
"I've just had a quick go at the camera, but there's a forest where we like to take the kids and I was hoping to try it out there," she said.
"It's a very amateur hobby but I have always wanted to do a course."
Ms Aiono had been encouraged to enter the image, taken on an iPhone4, during an early morning trip to the pools, by her grandfather.
"He's really into his photography and convinced me it was good enough to enter."
The final result was a perfect combination of surreal water elements, natural landscape and an eye-catching subject.
"I just really liked the way the water framed her face, it really captured her, too often you try to take a photo and you get a cheesy smile, this one showed her having fun. "She has a phobia of water on her face, so to get that pic was pretty lucky."
See hbtoday.co.nz for top five photographs