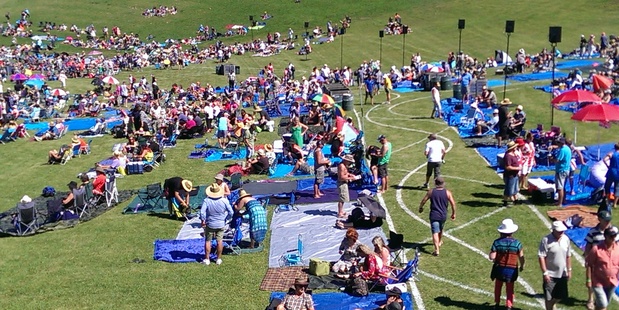 The sun was shining and the sky was blue as fans started arriving for this year's Mission Concert tonight.
International stars Ronan Keating, Bill Ocean, Leo Sayer, Mel C of the Spice Girls and Sharon Corr are the headline acts for the show at Mission Estate Winery.
The UK and Irish Invasion Show gets under way at 8pm with the five stars performing one song, one after another, and then returning to finish their sets.
While the concert was scheduled to close at 10.30pm, Sport and Entertainment Ltd special events and entertainment manager Garry Craft said it was likely to be closer to 11pm as the artists had such extensive and well-known song lists.
"The song line-up is just fantastic," Mr Craft said.
Keating, the 36-year-old former Boyzone member, told Hawke's Bay Today when he arrived on Thursday that he was looking forward to the concert.
Mel C said getting together with Keating, Corr, Ocean and Sayer was like a cheerful reunion as she had come across them all at some stage of her career.