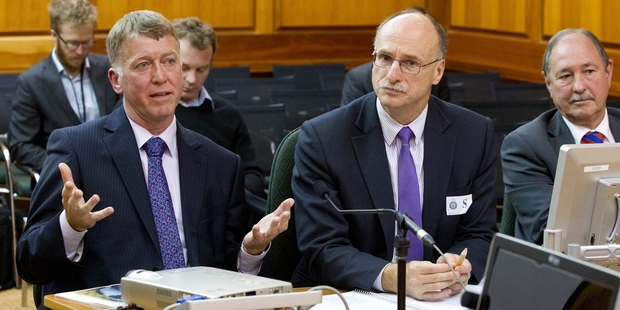 Businessman Andy Lowe is putting his weight behind a campaign to urge the Hawke's Bay District Health Board (DHB) to renew funding for the diabetes service of Janet Titchener.
Dr Titchener's contract was not renewed after a DHB report concluded her service was not good value for money and supplementary, rather than an alternative to, existing services.
Mr Lowe, who yesterday announced his support for the Put Patients First campaign, said he was approached by Lowe Corporation staff who have been treated by Dr Titchener, who had given them "the power to live with their life-long condition, instead of letting diabetes control them".
A hui is planned and a letter has been sent to community stakeholders, asking them to join the campaign.
The launch of the campaign came on the same day the board appeared before Parliament's Health Select Committee for its 2012/13 financial review - where executives were grilled by Labour health spokeswoman Annette King, who demanded to know the rationale for scrapping the service.
She said the decision was unusual because a 2010 report had called for increased specialist services.
Chief medical officer Mark Peterson clarified that the board had not cancelled Dr Titchener's $150,000 contract, but had decided not to renew it.
It had been extended for three months beyond its original cut-off to allow patients to make an "orderly exit" from the service.
Dr Peterson said that her clinic had looked after only about 100 patients in the past year.
"The total cost of the service is $150,000. You can do the maths to work out how much that is per patient," he said.
"We think that we can use that resource better in terms of spreading it over a much wider number of people in the diabetic population."
Most people diagnosed with diabetes were treated by GPs, but those doctors could refer difficult cases to the clinic.
Dr Peterson said there was "no question" that patients' outcomes had been improved by the service.
But he said its performance was "very much on par" with other specialist services, which treated 13 times as many patients.
Dr Titchener is a Havelock North GP, who is a general practitioner with a Special Interest (GPSI) clinic part-time.
Dr Peterson said not enough patients were using the service and the money would be better spent supporting GPs who treated the majority of Hawke's Bay's 7990 diabetes patients.
"The vision of the next five years for the DHB is to transform patient experience through better clinical pathways to help reduce inequalities, speed up referral to care, improve health outcomes and lower costs," he said.
"We can't spend large chunks of money on a service that only benefits very few."
Mr Lowe said he had met with DHB management to try to keep the service going but despite outstanding patient outcomes the DHB would not fund the service "in order to reduce costs".
"We have asked the DHB to provide us with the evidence to support its case, but as yet we have not received any information," Mr Lowe said.
"Accordingly we have requested this information under the Official Information Act as a matter of urgency given the GPSI service is only funded until March, which potentially puts patients at risk.
"I have also offered to personally pay for an independent review of the DHB's costs and outcomes compared with those of the GPSI service."
Legal firm Chen Palmer has written to the DHB, challenging the cancellation and asking it to renew the contract.