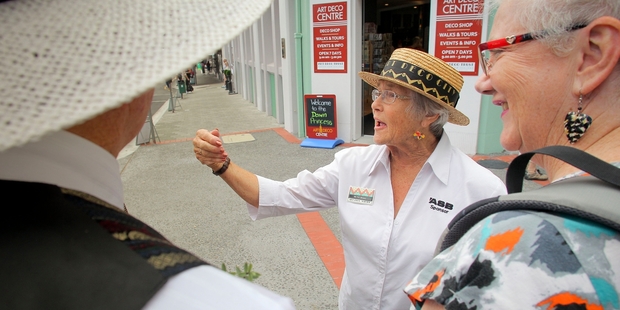 A groundswell of support is growing for Havelock North GP Janet Titchener who has lost funding for her diabetes service.
The Hawke's Bay District Health Board's (DHB) decision to not renew her GPSI Diabetes Service contract has moved many Hawke's Bay Today readers to complain.
"I am horrified to read that Janet Titchener's GPSI clinic is to be closed," a reader texted.
"Our community, especially Maori and islanders struggling to manage their diabetes, cannot afford to lose this valuable service.
"We also will pay the cost in lives and suffering and dollars in the future if this closure goes ahead."
A past patient of Dr Titchener, Katrina Spiers, was appalled.
"I have been a diabetic for 16 years and can say that until I started attending the GPSI Diabetes Service I have never been in control of my diabetes," she said.
Most Hawke's Bay diabetics are successfully treated by GPs.
Some GPs refer more difficult cases to Dr Titchener or the district health board's service using specialists, who can treat patients with complications.
Chief medical officer for primary care Mark Peterson said the decision to not renew the contract was endorsed by himself and hospital chief medical officer Dr John Gommans.
"The DHB must be logical - for one service to be funded at $150,000 and benefit about 100 patients, when specialist services see nearly 13 times as many patients at nowhere near the same cost per patient," Dr Peterson said.
"That's not logical or sensible and we need to help those people living with diabetes better than that."
Dr Titchener has a loyal following, including 74-year-old Beth Boag, who was a patient of the district health board's specialist-based service for 28 years.
She said her regime during that time was "difficult to follow and cumbersome".
"Every day I would write down a running record of how much insulin I had taken and my blood sugar records," she said.
"They said every week I should fax it to them and we would have a talk about it.
"That was just so long-winded and the record would be a week old," she said. "They would say, we are going to introduce more insulin, and next thing I would be having all these hypos and collapsing.
"During my time as president of Diabetes Hawke's Bay, I learned about Dr Titchener's programmes. My husband and I both went in to see her - she insists that your partner goes - and she educated us about diabetes. I learned I never knew - even with all my reading."
She was told to phone Dr Titchener every night at 10pm with her blood glucose levels and over four months visits went from weekly to monthly.
"She then discharged me back into the care of my GP.
"I haven't needed to go back and see her, because I can manage my own diabetes - I could never do that before.
"We have to have a process that sets people free to manage their own diabetes ... with the tidal wave of diabetes coming they [doctors] simply won't be able to hold on to people, seeing them regularly and treating them well."
The DHB is re-evaluating all diabetes services. A DHB Diabetes Care Pathway programme, part of a wider Transform and Sustain programme to improve clinical outcomes cost effectively, is redesigning diabetes care through discussions with providers including what the DHB said was "a systematically targeted service to intensively support selected patients to better manage their own condition".
While the non-renewal of Dr Kitchener's contract is an operational matter, the issue is likely be raised at board level. Legal firm Chen Palmer has written to the DHB, asking it to renew the contract.
Graeme Norton, chairman of DHB advisory body Consumers Council and Diabetes Leadership Team Hawke's Bay, said there would probably be a public conversation at this month's board meeting, where he was likely to speak.
"I have had an experience with Janet's service many years ago, so I come from a reasonably informed position," he said.
"How do we apply the resources we have to best effect? That's what the public conversation should be about, as opposed to should this service live or die."
Dr Peterson said the DHB needed to strengthen the support and knowledge of uniform diabetes care for GPs.
"It's a thing of the past to have silo services that aren't linked - it's not good use of resources and ultimately the patient may suffer by not being well-connected with other services."