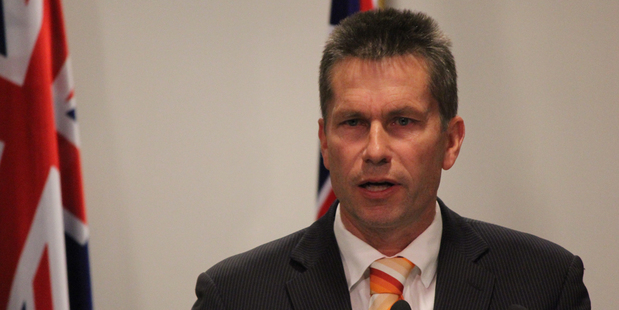 The names of up to three people seeking the National Party's Napier candidacy and the chance to replace departing MP Chris Tremain in Parliament could be announced today.
Electorate chairperson Lynne Trafford was yesterday not prepared to identify nominees but said three people would be interviewed by a committee of nine in a pre-selection process today.
It's possible an announcement on those still in the race will be made soon afterwards, steering the process towards final selection on March 8.
Two understood to have been seeking the nomination are Hastings District Council member Adrienne Pierce and Taradale businesswoman and author Deborah Burnside, in an electorate which has not had a female MP in its 153 years.
A third possibility is understood to be Hawke's Bay Chamber of Commerce chief executive Wayne Walford.
All three were unable to comment when approached by Hawke's Bay Today. Before nominations closed on February 3, party hierarchy were aware of six who were considering the possibility.
It is the first time National has had to go through a selection process for many years, Mr Tremain having been the only nomination each time he stood.
The Labour Party is still seeking a candidate to challenge Minister of Commerce, Consumer Affairs and Broadcasting Craig Foss and National's 9000-plus majority in the Hastings-based Tukituki electorate.
Former Hawke's Bay Regional Council member Liz Remmerswaal has resisted a suggestion she go party-hopping to contest the seat for Labour after missing-out on the Greens candidacy.
"Someone did ring and suggest it," she conceded, but that's as far as it went, and, having decided last year against a third term on the regional Council, her future remains with the Greens.
She is seeking a high place on the Greens Party list, likely to be named in April.