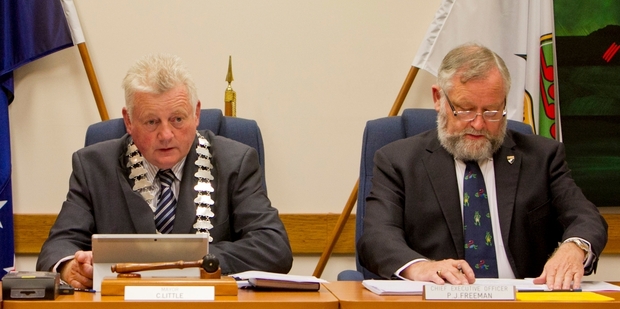 Nobody knows who will be running Wairoa District Council this time next week.
Mayor Craig Little says the council has found itself in "an awkward situation" because the employment contract of its chief executive, Peter Freeman, expires next Tuesday.
All councils are legally required to periodically go through a CEO recruitment process, even if it results in the re-employment of the incumbent.
But with just days to run in his current contract, Mr Freeman does not know if he will be replaced or re-hired because the council is yet to interview him and other candidates.
Mr Little said the delay was due to an unusual sequence of events that had put time pressures on the council.
It could not start the appointment process until after the election of a new council in October last year. The council had not met until November and then the process had been further delayed due to the Christmas holidays.
A shortlist of external candidates would be interviewed this week and it was hoped final interviews with Mr Freeman and probably one other person could be held within the next week.
There is no provision in Mr Freeman's current contract for him to remain in the job after next Tuesday so if a decision has not been made by then, the council's administration manager and deputy CEO, James Baty, would step into the role temporarily.
"It's an awkward position to be in for myself, councillors and the CEO," Mr Little said yesterday.
Mr Little would not say how many candidates were on the shortlist of interviewees for the role but said the council had over 30 applicants and had been very pleased with the calibre of the people who had applied.