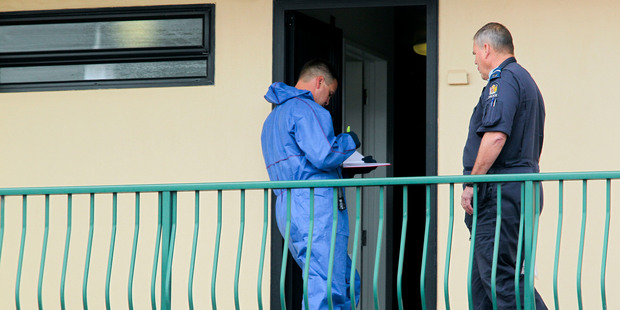 A Napier hotel was the scene of a violent crime yesterday leading armed police to confront and arrest a man believed to have attacked another man with a weapon.
Detective Sergeant Heath Jones said a 35-year-old man was allegedly assaulted with a weapon by a 48-year-old man about 6.30am at the Bluewater Hotel in Ahuriri.
"We were called to the hotel shortly after the assault with armed police responding, who were then quickly able to apprehend the offender."
He said police believed the alleged offender was in possession of the weapon used during the crime, prompting the armed police response.
"Only myself, the victim and offender know exactly what happened in those early hours - and that's the way we like it until we can fully complete our investigations."
The 48-year-old man will appear in Napier District Court today facing numerous charges in relation to the assault, which Mr Jones said are likely to include wounding with intent to cause grievous bodily harm.
Police yesterday afternoon carried out a scene investigation inside room 19, on the first floor of the waterfront hotel.
An employee at the Salt and Pepper Club restaurant, adjacent to the hotel, said when the bar closed at 1.30am he hadn't heard or seen any violent disturbances.
"I have been told though that someone was assaulted with a gun." Bluewater Hotel owner Rodney Green said he was notified by one of his staff shortly after the early morning attack.
"From what I understand it was definitely an assault. I can't really say much, we are letting the police carry out their investigation but we will probably not be allowed in the room for another day at least.
"We have never had anything like this happen here before."
He said it was a very busy time of year for the hotel, which was nearly fully booked.
A guest staying at the hotel checked into his room yesterday morning to find a high police presence.
"There were cops, police cars, everywhere and cops guarding the room.
"The police were going around asking everyone if they had heard anything."
Leon Reiter, who lives in the area, understood some of the hotel guests pursued the offender after the assault leading to the arrest.
Detective Sergeant Jones said police were appealing for witnesses who saw a four-door white sedan in the area.
A St John spokesman said the 35-year-old victim was transported to hospital by ambulance with head injuries and potentially a fractured arm. He was later discharged.