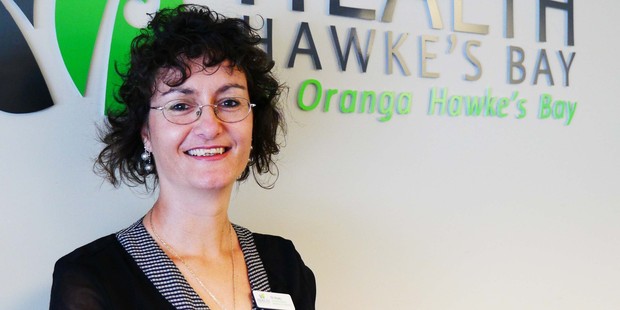 "Pioneering" Hawke's Bay pharmacist Di Vicary has been honoured as a fellow of the Pharmaceutical Society of New Zealand.
Ms Vicary was recognised for significantly contributing to advancing the practice of pharmacy in New Zealand, through building stronger networks between pharmacists and those who wrote the prescriptions.
Pharmaceutical Society president Elizabeth Plant said Ms Vicary's pioneering work in clinical pharmacy to help encourage more patients to take their medication as prescribed was a significant leap forward.
"She is so passionate about making sure patients in the community understand what they are taking, and taking it correctly, that she really pushed the boundaries to enable changes," Ms Plant said.
"She worked closely within the local general practice group to provide extended clinical services and other regions are now following suit.
"Hawke's Bay residents are already benefiting from her expertise and, because she's a great mentor, her fellowship status will attract other pharmacists to the region to work with her," she said.
Health Hawke's Bay chief executive Liz Stockley said Ms Vicary regularly stepped beyond the boundaries of her structured role to ensure increased knowledge of good practice in the safe and wise use of medicines.
"Di has done some really important work on the effect the pharmacist can have on patient behaviour. We are incredibly proud of her achievements."
Ms Vicary, who now works at Health Hawke's Bay as the clinical facilitator for medicines and diagnostics, said the recognition from her peers meant the most to her.
"My fellowship is a reflection of a strong regional pharmacy group. We all meet regularly for continuing education evenings and there is great friendship and professionalism between the Hawke's Bay pharmacists.
"I really value their friendship and network support, which is invaluable in my role at Health Hawke's Bay."
Her contribution to Hawke's Bay began in 1997 when she moved to Hastings to work at the Chemist Shop. Using her training in comprehensive pharmaceutical care, she established a close working relationship with the team at The Doctors, Hastings, work that became the basis of her winning the Supreme Pharmacy Award in 1999.
"I hope that I am an inspiration to other pharmacists in Hawke's Bay. You can make a difference, support and strengthen pharmacy, wherever you live and whatever role you have," she said.