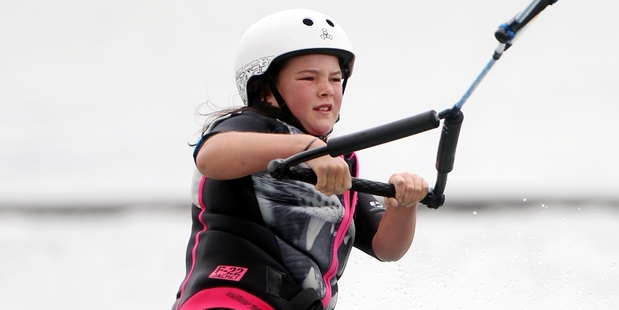 More than 300 people attended the recent Cable vs Wake event at Takapau's Backpaddock Lakes, a venue dubbed "world class" by Wakeboarding New Zealand.
Run over two days and featuring competitions in cable skiing and wakeboarding, the venue was put through its paces by some of the country's top competitors in these disciplines and got the thumbs up.
Wakeboarding NZ vice-president Fay Haakma said they had decided Backpaddock Lakes was a world class venue. "We sent a team to the last worlds in Korea and this place matched what was available there.
"We didn't realise what they had done here and it was exciting to be part of it. We are talking about bringing our development squad here. It's a really versatile venue."
Judge Logan Collier from Auckland agreed. "It's great to see the new rides and come to a venue like this. They have really thought about it. It's ideal for anyone from groms to open competitors."
Organisers Trevor and Charlotte Rowlands said they had been overwhelmed with the support received from the volunteers and sponsors who made the Cable Vs Wake event possible.
"It was surreal to receive such positive feedback from such key people in the New Zealand wakeboarding scene."
About 30 people competed during the two days, some of whom will be going on to compete at the North Island competition at Mangakino followed by the nationals at Karapiro.