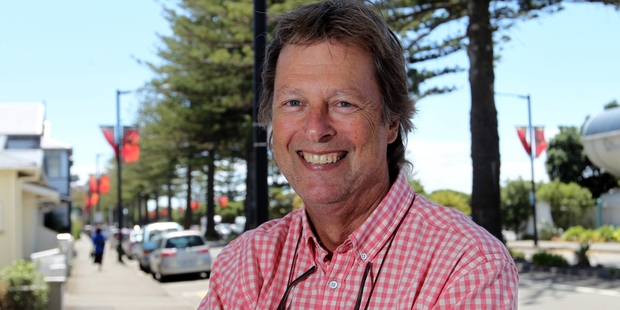 Corporate sponsors and wealthy philanthropists need to be courted if Hawke's Bay is to become more of a destination for cultural, arts and sporting fixtures, says Napier City Council's newly-appointed events co-ordinator.
Roger King has been in the newly-created role for three weeks and says his initial focus includes coming to grips with what "brand Napier" is all about and how the city's existing events, including Art Deco Weekend, operate.
Mr King's background includes helping establish and manage the high-profile and popular Womad festival in New Plymouth.
The creation of his new role is an initiative of Napier City Council chief executive Wayne Jack, who joined the council last year and has identified developing events as a driver for city growth.
"It will be interesting to see how the corporate and philanthropic side of Hawke's Bay can work with events into the future. I don't really think it's been pushed terribly far yet," Mr King said.
He said one element behind the success of Womad was that over time it had built up more than $1 million of annual "non-ticket support" - funding from the local council, trust board and corporate sponsors.
"[In Hawke's Bay] there isn't any large philanthropic trust which has significant dollars to invest in supporting big community projects. So there are some challenges in those kind of issues," he said.
"I might get challenged on this but I think there has been a belief that if it's good enough it will fund itself through ticket sales and that isn't the reality any more."
Mr King, who is also the chairman of Creative Hawke's Bay, said the Napier council had caught up with thinking in other parts of the country that councils needed to make an investment in events.
"The signals coming from [Napier Mayor] Bill Dalton, Wayne Jack and others alongside them is that they are looking quite positively at what can be achieved. There's no doubt about that, otherwise I wouldn't be here."
Mr King said Napier had a much more vibrant atmosphere than it did when he first moved to Hawke's Bay almost four years ago.
"What Hawke's Bay Tourism has done with Fawc! [the Food and Wine Classic programme of events] is exceptional in terms of quality and it's certainly had a resounding effect locally and in other places such as Wellington where it gets talked about quite a lot. Where that goes in the future and what other activities can be built around it needs to be thought about pretty hard."
Mr King was looking forward to building on the "enthusiasm and excitement" that had grown towards events in the region.
"Three years ago, I wouldn't have been interested in this kind of role because I was concerned that Napier didn't have the will to do things like this. I sense a totally different will in the city now."