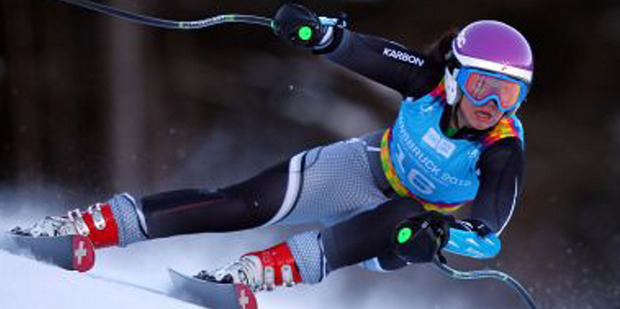 IT'S COLD comfort for another four years for Hawke's Bay alpine skier Piera Hudson after she missed out on selection to the Sochi Winter Olympics starting in Russia next week.
The irony for the 17-year-old from Tikokino is that she made the cut under the International Olympic Committee (IOC) criteria but she won't be taming the powdery slopes of Krasnaya, Polyana, about 50km away from the Olympic Village located on the coast of the Black Sea, because Snow Sports New Zealand and the New Zealand Olympic Committee changed the alpine selection process a year ago.
"We were all pretty disheartened by the tough pre-requisites. To meet these you would have to be from one of the fully-funded power nations," Piera's mother, Fiona, laments.
"If all nations applied the same alpine criteria as New Zealand, there would not be enough athletes to operate a race," she tells Hawke's Bay Today before Russia hosts its maiden winter Games from February 8-24.
That means the Austria-based teenager, who is channelling her energy into the Junior World Championship in Jasna, Slovakia, next month, is rescheduling her long-term goal to securing a berth to the 2018 Winter Olympics, in Pyeongchang, South Korea.
Piera's full-time coach, Jonny Rice, says New Zealand's criteria for selection is "very tight".
"However, Piera is in ski racing for the long haul and has clear objectives of what she wants to achieve in her career," Rice says.
"In four more years she will still only be 21 and will definitely meet the qualifying criteria by then and will be in a position to be competitive."
While the lack of infrastructure in New Zealand makes it difficult to reach the criteria, he believes the sport now has an alpine director with an international background who is working hard to put the foundations in place.
The alpine discipline has 10 categories in downhill, super G, slalom, giant slalom and combined events. It was first introduced in 1936 in the fourth Winter Games under the reign of Adolf Hitler in Garmisch-Partenkirchen, Germany.
The first celebration of winter Olympics was at Chamonix, France, in 1924.
Piera has been the top female performer in the discipline for the past three years, claiming the best world ranking in super G and giant slalom.
The former Woodford House pupil was the only female to compete in the inaugural 2012 Youth Winter Olympics, at Innsbruck, Austria, where she was third in her age group.
The two-time (2009, 2011) Central Hawke's Bay Sportsperson of the Year was also selected to compete in the open 2013 World Championship in Schladming, Austria, among 139 alpine competitors from 72 countries in an event that was televised to 1.2 billion viewers.
Piera was the second youngest athlete in the field and among the top 60 to qualify for the second run but she crashed four gates from the finish.
Last week the NZOC announced a team of 15 to attend Sochi, including one alpine athlete, Adam Barwood, 21, of Queenstown, "who was the closest" to fulfil the revised criteria.
Former Olympic biathlete Sarah Murphy also missed the cut, prompting some to label New Zealand's selection criteria "laughable" and biathlon administrators to lobby the NZOC for policy change.
Murphy, 25, from Wanaka, who switches to Canada every so often, is in a similar predicament to Piera, after failing to meet the NZOC standard despite meeting IOC one which the International Biathlon Union (IBU) set.
Biathlon New Zealand executive committee chairman John Burridge told Otago Daily Times the situation was "a bitter pill to swallow".
"[Murphy] is qualified under the standards of IBU ... and some of those [international biathletes] that she has been beating will be permitted by their own national associations to attend.
"Some of the other nations who know of our New Zealand standards think they're laughable."
Although Murphy had under-performed at the 2010 Winter Olympics at Whistler, Vancouver, her involvement had inspired young Kiwi biathletes and helped develop the sport, which now had steadily increasing participation levels, Burridge said.
Spokeswoman Ashley Abbott said NZOC selection criteria were altered after the 2010 Olympics to reflect greater parity with the summer teams, to ensure athletes could perform creditably at the Olympics and to reflect the strengthening winter performance programme.
Burridge argued NZOC changed its criteria to "protect" itself from public criticism it received after its athletes finished well down the field in their events in Vancouver.
Fiona Hudson says if all countries apply the same alpine criteria as New Zealand there will not be enough athletes to operate a race.
"It is frustrating New Zealand's top alpine athletes receive no funding and if you compare Alpine's global competition pool of 3500 females to other winter sports such as free skiing, snowboarding, skeleton or halfpipe, which have an international competition pool of between 80-250, it is much more difficult for Kiwi alpine athletes to meet NZOC selection criteria."
Australia follows the IOC criteria and has selected its top three alpine females and top two males, and is sending a team of 60 winter athletes to Sochi compared to New Zealand's 15.
Piera Hudson had several podium finishes before Christmas in Colorado, improving her International Federation of Ski Racing (FIS) point and world ranking in slalom and giant slalom. She has a world ranking of 350 from 3500 women in the (FIS) giant slalom competition.
Fiona Hudson says that, while alpine skiing is a minority sport in New Zealand and doesn't receive Sport New Zealand funding, it has a large international competition pool and following.
"Covering Piera's and her coaches' expenses is an ongoing challenge for our family, so we started up a fundraising business called Coastal Cubes, selling cowhides, calf skins and hide furniture," says Fiona Hudson.
Her business, Cinta Research, a national firm focusing primarily on the agricultural sector, is Piera's main sponsor.
"We sell on-line, at various shows and fairs throughout the country, pop up shops and even out of out of our garage."
She, husband John Hudson and their family members are committed to Piera's long-term goals.
"Her dedication to her sport is inspiring and she loves competing and representing her country," she says of her daughter, who receives grants from the Jarrod Cunningham Youth Trust and Sport Hawke's Bay.
Piera has endured back-to-back winters since she was 9 and in her early teens lived overseas away from her family for six months every year so she could train and compete.
"It's a lot for a teenager to sacrifice being away from family and friends but I have never heard her wish she was doing anything else other than ski race.
"She is a really positive and driven young girl," Fiona says.