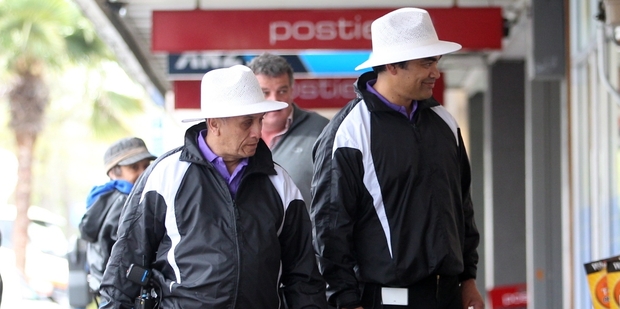 Two central city security patrol initiatives are set to cost Hastings ratepayers $390,000 in the next year, with police warning CBD crime will rise if the council abandons the City Assist and Skate Park Guardians programmes.
City Assist patrols in the CBD began in September last year following $40,000 in pilot funding from Hastings District Council. The council subsequently approved an additional $80,000 in funding to extend the trial along with $36,000 for a similar Skate Park Guardians initiative based at William Nelson Park. There are six City Assist staff, who patrol the CBD in pairs, and four skate park guardians.
According to a council survey, an overwhelming majority of retailers and shoppers believed the City Assist initiative had had a positive impact on the CBD environment and wanted the project continued. The skate park guardians were also seen as having a positive impact on the park, with three-quarters of users reporting feeling safer at the facility.
In a letter to the council, Police Inspector Andy Sloan said the City Assist initiative had been "highly effective in changing the atmosphere of the city centre".
They had also been "instrumental in assisting police, by identifying early issues that may arise and hence have been effective in preventing disorder and crime".
The guardians were also ensuring a safe and friendly environment at the youth venue and police believed if the programmes were discontinued "there would be an increase in crime and disorder ..."
At a meeting tomorrow, councillors will be asked to approve a further $82,000 to continue the schemes until June 30.
Council staff are recommending $390,000 from general rates be budgeted in the 2014-15 annual plan to keep the initiatives going. After that, Hastings CBD retailers and businesses may end up footing the bill for the initiatives, with staff suggesting funding could switch to a targeted rate.
Earlier this month Hastings Mayor Lawrence Yule said the City Assist trial period has been a "standout success".