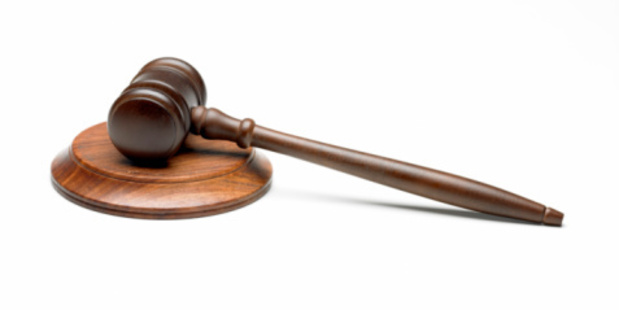 A man has appeared in court facing a charge in relation to the death of a dog who was hit by a quadbike at Haumoana Beach earlier this month.
Adam Rayner, 28, who is facing one charge of dangerous driving, appeared in Hastings District Court yesterday and was remanded on bail without plea.
Rayner was charged early last week after a police investigation into the incident.
The dog's owner, Kay Hamilton, was walking along Haumoana beach on January 9 when Rosie, an 8-month-old miniature fox terrier, was hit by a quadbike allegedly driven at speed by Rayner. Rosie died from internal injuries.
Ms Hamilton told Hawke's Bay Today the bike was going "full throttle" at the time of the collision.
The stretch of beach where the dog was killed is a designated Hastings District Council (HDC) dogs off leash zone, and bikes on the beach were supposed to go no faster than 20km/h.
While the Hastings District Council did not have a bylaw in place banning the use of motorbikes on Haumoana beach, there is one which designates speed limits in various areas of the district. For beaches, that is a maximum of 20km/h.
Council's community safety manager Phil Evans confirmed Mrs Hamilton was allowed to be walking Rosie unrestrained on that stretch of beach.
"The area of Haumoana-Te Awanga beach from the mouth of the Tukituki River south to the boundary of the Clifton No2 camp ... Haumoana, is designated as an off-lead area for dogs," he said.
A TV3 news feature which aired recently brought home the reality that quadbikes were not an isolated issue, with a lack of helmets, speeding and overloading also posing problems at Waimarama Beach.
Last year, HDC enforced a ban at the southern end of the popular tourist spot during summer, where there are red flags monitored by lifeguards, but it was not well policed, locals said.
A charge of dangerous driving carries a maximum penalty of $4500 fine, or three months' imprisonment.