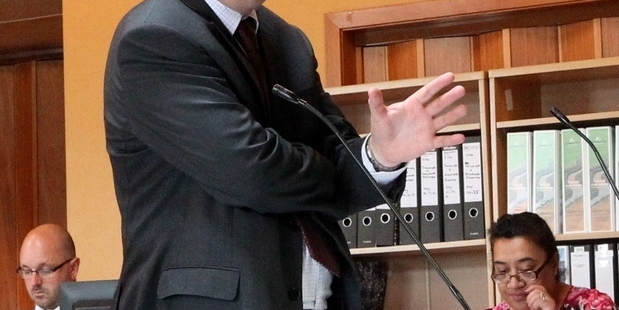 Hawke's Bay Regional Council has hit back at allegations it failed to adequately consult over the Ruataniwha dam proposal, saying its efforts to liaise with Maori became caught up in iwi politics.
The council's efforts included making "strenuous efforts" to consult with hapu linked to the lower part of the Tukituki River, its lawyer, Trevor Robinson said yesterday.
He was speaking on the final day of a six-week board of inquiry hearing into the council's application for resource consent to build the Ruataniwha water storage scheme in Central Hawke's Bay and permission to make related changes to the Hawke's Bay Regional Resource Management Plan.
The scheme is designed to alleviate water shortage problems for agricultural and horticultural businesses on the drought-prone Ruataniwha Plains in Central Hawke's Bay.
Ngati Kahungunu Iwi Incorporated (NKII) said earlier in the hearing the council has failed to meet its obligations under the Resource Management Act (RMA) to consult with Maori.
"Ultimately, the [council's] view is that they have got caught up in the politics of Ngati Kahungunu. They have endeavoured to do the right thing against a background where as a matter of law, the RMA clearly does not require consultation on resource consent applications," Mr Robinson said.
The board of inquiry was not the forum to address the iwi's claim that the council had failed to consult on the proposed regional plan change, known as Plan Change 6, he said.
"NKII's submission that Change 6 is fatally flawed because of an alleged failure to consult is a challenge to the lawfulness of the decision to publicly notify the plan change dressed up as a submission on the plan change. Such a challenge should have been brought by way of judicial review in the High Court."
The board of inquiry chairman, retired High Court Judge Lester Chisholm, last week floated the possibility that the board might seek an extension of its April deadline for delivering a decision on the project if it believed further consultation was required.
Mr Robinson said yesterday lengthening the process would be "fundamentally unproductive".
While progress had been made reaching agreements on concerns held by some parties "significant opposition remains and given the strength of feeling apparent in the submissions to the board, that position is clearly not going to change," he said.
The board of inquiry has now retired to produce a draft submission which is due to be released in late February or early March and will be open to consultation.