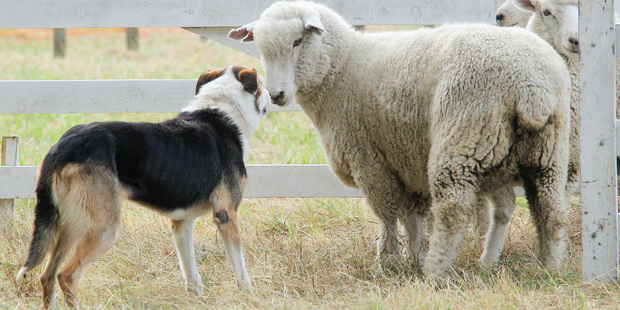 Animal control is working to find two dogs thought to be responsible for the deaths of 35 sheep in the Poraiti area in the past few days.
Napier City Council regulatory manager Michael Webster said his team were working to locate the dogs and put a stop to the killings "as fast as humanly possible".
"The officers are working pretty hard on this one. We know of 35 sheep that have been killed - that's a lot. Another five have sustained serious injuries."
The dogs are described as both medium sized, one black and tan with short hair and a studded collar, and one white and gold.
The dogs have been seen roaming in the Poraiti area over the past few weeks.
"All the attacks seem to be in the evening so it's possible that these dogs are tied up during the day and let out for the evening by the owner. It's possible the owner wouldn't even know what they're up to."
Mr Webster said the dogs probably would have started off "playing" with the sheep.
"A nip around the rear, that kind of thing. Now the behaviour has escalated into a gigantic game, now they're really tearing into these animals. They're grabbing sheep by their necks and tearing their ears off, it's not a pretty sight."
He said members of the public should let animal control know if they see or hear anything.
Officers went door to door around the area yesterday to warn property owners about the dogs and to gather information about any other attacks or sightings.
"We have people on call 24/7 but we're probably going to need folks' assistance on this one.
"Now that they've developed this behaviour they won't stop."