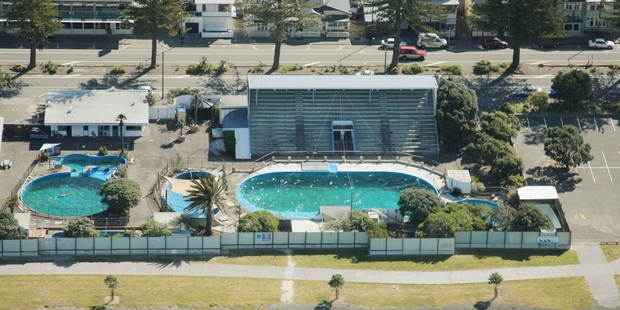 The Friends of Marineland group is seeking an assurance from the Napier City Council that the remaining animals at the closed Marine Parade facility will not be "shipped off" in the near future, to allow the group to carry out a feasibility study.
Spokeswoman Emily Otto said with the start of a new year and a new council in place she and the supporters of Marineland were hopeful the whole issue could be re-examined, and that it could yet be re-opened as a wildlife education and welfare centre.
The council has no firm time frame in place for the eventual removal and re-housing of the five New Zealand fur seals, an Antarctic fur seal and two Californian sea lions which are still at the Marineland.
Mrs Otto said the permits to hold the animals were valid until November.
"So there is no rush in moving them on."
It was planned that the remaining animals would eventually be relocated to marine zoos and parks in Australia.
Mrs Otto and members of the Friends of Marineland group had brought up the subject of preparing a feasibility study when they met Napier Mayor Bill Dalton and chief executive Wayne Jack in early December.
She said the idea was accepted but she was still awaiting assurance the animals would not be shipped off while any study was being carried out, as they were an integral part of creating a new look and fresh start for the facility.
As part of sweeping changes to a large stretch of the Marine Parade the council announced it planned to revamp the site into an upgraded skatebowl and scootering adventure centre.
Mrs Otto said John Secombe, who is based in Auckland with Aquahort and is seen as an aquatic industry expert, had offered to visit the site to carry out a full inspection and compile a report into infrastructure.
A report carried out in 2008 by LHT Design Engineering Solutions noted that the older pools had to be considered to be at the end of their useful life, in their present form.
The report also stated "there is a regular replacement programme for pumps, valves etc and the plant is all seen as being in a good condition provided this regular maintenance and replacement is continued".
Mr Dalton said there had been a deterioration of the pipework, however.
During a meeting with Mrs Otto and her daughters, who form the Marineland Rangers, he said the idea of a wildlife centre was a good one, but that the old Marineland site was unlikely to be the location for such a facility.