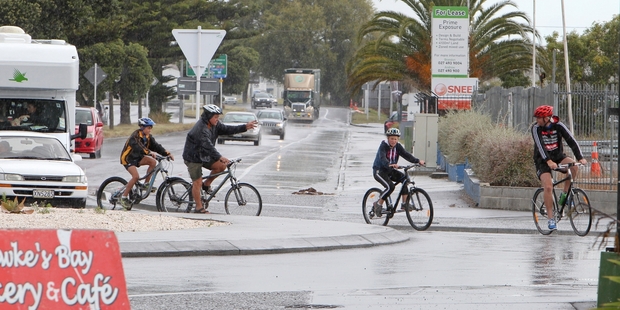 The latest seasonal outlook for Hawke's Bay offers good news for fruit growers and beachgoers as temperatures are likely to be above average through to March.
But it will not be a completely dry mix as while temperatures are set to rise, the outlook, issued by the Niwa National Climate Centre, also shows that rainfall and soil moisture levels are most likely (a 45 per cent chance) of being in the near normal range.
While all areas of the North Island are set to feel the heat rise above average, the South Island forecast is for average temperatures with only a 25 per cent chance of them being above average for the time of year.
For bathers there is good news, apart from the air warmth, as sea temperatures around the whole of the country are set to remain above average for the next three months.
The weather system is being driven by the Pacific Ocean continuing in a neutral state - neither El Nino or La Nina - into the new year.
Indications are the conditions will continue that way until the end of March and early winter.
"But El Nino development becomes increasingly likely by mid-year, reaching approximately 50 per cent chance, along with neutral, for July to October," a Niwa spokesperson said. "For the coming three months as a whole, lower-than-normal pressures are forecast in the Tasman Sea and over and north of New Zealand, while higher-than-normal pressure conditions are forecast to the southeast of the country."
While New Zealand is not usually affected as strongly by El Nino conditions as are parts of Australia, there is nevertheless a significant influence.
In El Nino years, New Zealand tends to experience stronger or more frequent winds from the west in summer, leading to drought in east coast areas and more rain in the west.
In winter, the winds tend to be more from the south, bringing colder conditions to both the land and the surrounding ocean.