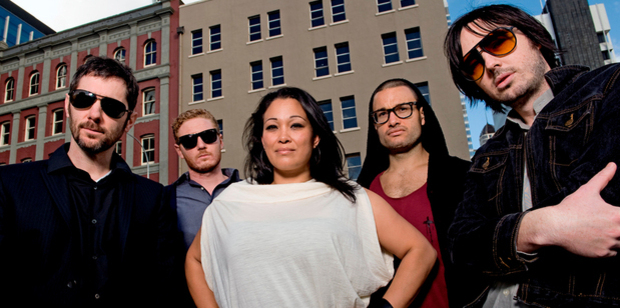 Hawke's Bay's first music festival of the year will be bigger than ever, with a wider variety of tunes and entertainment.
The Backyard Summerfest on January 18 is replacing Blues Brews and BBQs, and organiser Kevin Murphy said the difference from the previous festival was that patrons could bring their own picnic while enjoying more music.
"Our aim is to create a summerfest that Hawke's Bay people really own and enjoy coming to.
"The time is right for Hawke's Bay to have a summer festival that can evolve into a much bigger event," he said.
The headline act at the inaugural event is Auckland band Sola Rosa, who recently returned from a European tour.
"Sola Rosa has played sold-out gigs in Hawke's Bay before. They have a loyal following and are up there with New Zealand's best bands," Mr Murphy said.
Band member Andrew Spraggon said he "can't wait" to return to Hawke's Bay.
"We've had a history of great shows, late nights and good wines in the region.
"This show is looking to be a winner."
Sola Rosa will be supported by DJ General Lee, Jharmony, Devils Elbow, Ash Graham and Jacki Houkamau.
Mr Murphy said an event app had been created to keep people updated with the day's activities.
He expects more than 500 people to attend.
The event is held at the Waikoko Gardens at the Hawke's Bay Showgrounds and is a charity fundraiser for Stortford Lodge Rotary. Tickets cost $35 plus booking fees from Ticket Direct.