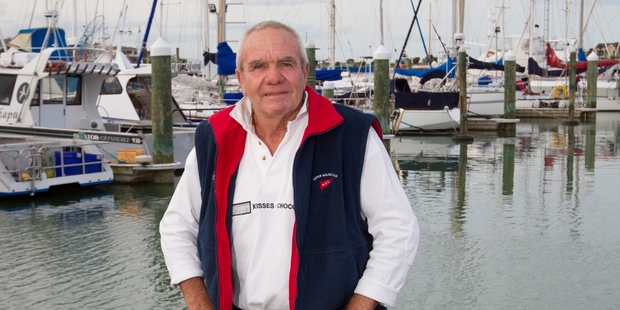 Once a marquee sailing event in Hawke's Bay, the New Year's Regatta in Napier is struggling to stay afloat.
The Napier Sailing Club hosts the traditionally three-day annual event, which begins today over just two days with considerably fewer entries and devoid of elite classes.
Rear commodore and event organiser Paul Redman last night said the club had found itself in the doldrums for the past two years to keep running the regatta, with visiting competitors conspicuous in their absence.
"For the first time in around 60 years we thought we won't be holding a regatta here," Redman said of an event that boasted a Mecca-like status for an army of seafarers not only from around the country but overseas competitors as well.
"In years gone by it it was almost a famous event."
Primarily a series of club committee meetings have reached a conclusion that "people are so busy in their lives these days".
"People only have a couple of days with their families in Christmas time so they tend to cherish that rather than come here with their mates to leave their families behind."
Redman said in the yesteryear families tended to gravitate to Ahuriri because they saw Napier as a key holiday destination.
Nowadays people found their jobs demanding. Often they had a short turnaround period to return to jobs so travelling before and after made the regatta too abrupt as a recreation and relaxation event.
The 64-year-old said other factors included not having North Island and New Zealand class competitions in the regatta. "No one approached us before the regatta so some of us thought that it wouldn't happen."
Besides, Lyttleton Harbour, near Christchurch, has been hosting the nationals since last Sunday. Other key regattas include the Paper Tiger and Catamaran, which started on Wednesday, while the Sail Auckland one beckons elite Bay upcoming sailors, such as Olivia Mackay and Abby Goodwin, from February 1.
Compounding the matter is the club's move to host what is now its main racing on the calendar, the "Summer Regatta", in November.
"In that way people can compete in the event and spend their Christmas and New Year holidays with their families."
While it "sounded strange", he felt the Christmas/New Year holidays falling in the middle of a week, rather than on a weekend, also posed its share of disincentives.
"It doesn't have that built-in element so this year it didn't work out the other way.
"It sounds a bit strange but it's a legitimate reason."
The only category to lure yachties from outside the Bay this weekend is the Europe class, a single-handed dinghy grade that had five outside entries in the last muster.
Redman was anticipating an overall field of about 40 sailors with trailer boat classes - Noelex 25, Ross 780, Hartley 16 and Farr 6000 - dominating.
Other classes include the single-handed dinghy laser, OK Dinghy and optimist boats.
On the flip side, Redman paid tribute to an army of volunteers who ensure the club runs smoothly throughout the year.
He singled out Pete Cumming, Doug Johnson, Hugh Hutcheson and Guy Morrison for manning the two rescue and mark lane boats. Young race officers Andrew Kearney and Paul Johnson also won plaudits.
"They are our core guys who are here religiously every weekend."
The weather forecast is ideal although Redman felt the predicted nor'westerley gusts would be fine provided they stay below 25 knots.