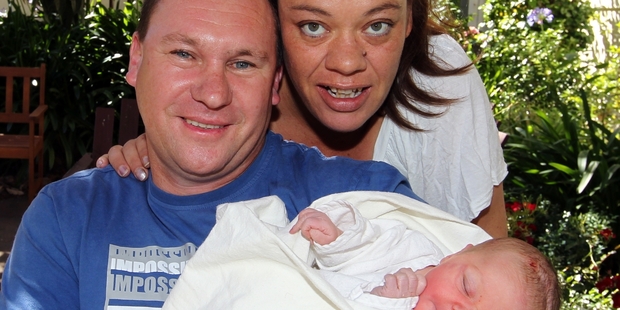 Hawke's Bay's first baby of 2014 is a "feisty little button" and the perfect new year gift for her proud Napier parents.
Ruby Lorna-Bella Bright was delivered at 6.45am on January 1 in Hawke's Bay Hospital.
Her mother, Lani Foote, said the 6.75lb (3kg) baby was "a healthy, wee little girl" and the first child for partner Matt Bright and herself.
She said the names Lorna and Bella were chosen by the couple of 16 years because they were her two grandmothers' names.
"We moved to Hawke's Bay from Wellington two years ago for this very reason, to raise little baby Ruby; we really like the relaxed lifestyle of Hawke's Bay, which will be great for raising a child," said Miss Foote.
The 36-year-old mum jokingly said it was too early to know whether she would have any more children.
"It's kinda cool being the first baby of the new year. I am a little worried about what my friends might say, though.
"She was probably one of the first in New Zealand and that would also make her one of the first in the world for 2014."
The pair wanted to thank their midwife, Liz Dunn, and the medical team that helped with the delivery at the hospital.