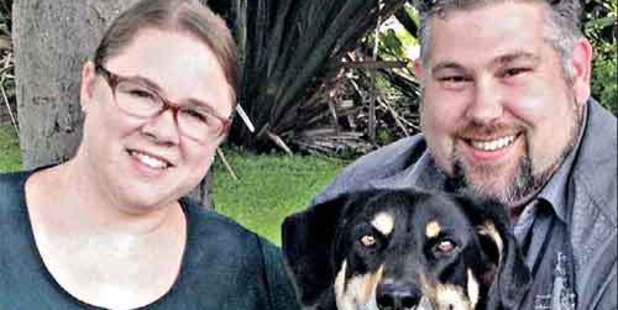 Andrew McLaren will return to his life in Africa with a bullet still lodged in his back.
The Hastings 35-year-old loves the country where he was shot twice and struck with grenade shrapnel during a horrific terrorist attack at a Kenyan shopping mall.
He was shot in the chest and back during the massacre at Nairobi's Westgate Mall that claimed 72 lives and injured more than 200 in September. Al-Qaeda linked Somalian terrorists carried out the attack.
Three operations and a 12-day stay at Aga Khan Hospital removed one bullet that was just 3mm from his heart and grenade shrapnel, but the remaining piece of ammunition is there to stay.
"The doctors said it is where it is," Mr McLaren said. "It's not going to cause me any harm, it's not by any vital organs and I can't feel it, but it will do more harm to try and remove it than leave it where it is."
Mr McLaren and his wife Kathy returned home in October and he resumed work for Kiwi health products company Olivado that sees him divide his time between Kerikeri and Nairobi.
Despite the horror that unfolded when the couple popped into the mall to collect tickets to a rugby tournament, it was not enough to turn him off the country he loves.
"If anything it strengthens me wanting to go back, you only need to see all the mass shootings that happen in the States and bombings that happen around the world.
"It can happen anywhere."
Mrs McLaren would not be returning to the country just yet, he said.
"With everything that happened over there she's not overly keen on returning at this stage. Maybe down the track at a later time, but not right now.
"I'm quite excited about going back, we've been all around the world and Kenya would be the most favourite country I have ever been to in my life.
"I'll drive out to work and there's hippos in the river, there's monkeys and baboons in the trees across the road from the factory, you can see Mt Kenya from your balcony at work.
"It's the people I work with, the friends I've made, the culture, the food - everything about it."
The magnitude of what had happened to the couple - and what could have been - had added to their Christmas celebrations and changed their perspective for the New Year, he said.
"If anything, don't sweat the small stuff, that's probably the big thing.
"This has been a hell of a year, but what we went through I don't think we'll ever be involved in anything that major again. Anything that we ever worried about is not that significant and it's not really something we should be focussing our time on.
"Instead we should be focusing our lives on our family, our friends and spending more time with them and cherishing the good times."