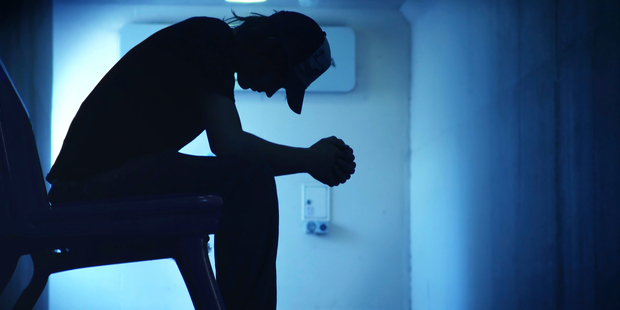 The recent sudden deaths of three high school students has sparked the appointment of a support person to help the community recognise signs of mental distress.
The director of population health for Hawke's Bay District Health Board, Dr Caroline McElnay, said a number of agencies, including education and health, were providing support to family and friends following the most recent death last weekend.
She said it was a very distressing time for many young people and urged them to seek help if they or someone they knew wasn't coping.
Dr McElnay said since the two sudden deaths in Flaxmere in November, a Co-ordinated Integrated Management System (CIMS) team from a wide variety of agencies had been working to establish community response groups to operate in the district if and when needed. A Havelock North high school student also died suddenly this month.
The first group in Flaxmere had held its inaugural meeting and the plan was to set up similar structures in other areas.
The new appointment was set to start next week and would work with a variety of other agencies and community groups.
"[The role] would be to grow the ability of people in the community to recognise mental distress and seek appropriate help and support when it was needed."
Hastings district councillor Henare O'Keefe said he had no doubt there was a lot of goodwill in the community and that every effort helped.
"Anything anyone can do to manage, to comfort, to support, is a good thing," Mr O'Keefe said.
"For anybody to put their hand up and say we're going to come together and try to make a difference, we need to encourage that and give them a pat on the back."
Mr O'Keefe said services needed to offer ongoing support.
"An 0800 number where you don't get a voicemail or an answerphone, even in the middle of the night, where you get immediate support and help. That's as good a place to start as any.
"Then you've got to follow it up. If they need to be picked up, pick them up; if they need to be taken somewhere safe, and that's just the beginning.
"There's a whole lot of work to do from there, issues that have to be dealt with."
Hui Up is a Facebook page designed to provide support for people suffering from mental distress and those close to them.
Tineka Tuala-Fata, deputy principal at Peterhead School in Flaxmere where the community was shaken to its core by two sudden deaths within 10 days, was also part of an eight-strong Hui Up committee trying to send positive messages to youth.
"We try to help people get over their grief as well. It's not just for young people.
"We were nervous to talk about it at first but we've had such an overwhelming response from the community that we had to do something to raise awareness."
A hikoi saw 400 people march for life under the slogan Speak2Day Keep2Moro, to encourage people to talk, listen and ask for help. "We're talking about it like a sports injury. This is a lot more complex but we're talking about steps you can take to get help, breaking it down."
The march had not marked the end of Hui Up's work with youth - it was only the beginning.
Already the committee had discussed holding a concert, basketball and touch tournaments as well as an auction which would include a pair of All Black Israel Dagg's boots.
"It's not about what's in the past, but giving young people something to do and to look forward to."