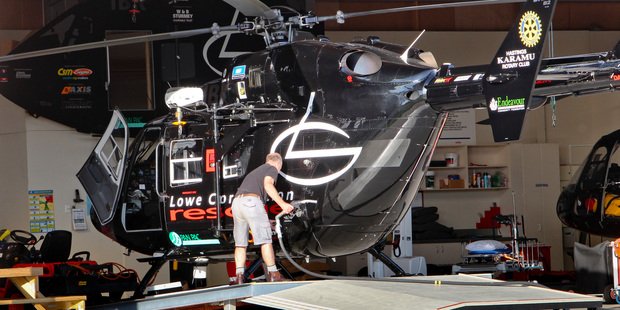 Lowe Corp needs your donations.
Saving lives is no easy feat and the Lowe Corporation Rescue Helicopter Service can continue doing just that - thanks in part to a $5000 donation from the ANZ Staff Foundation.
The ANZ Staff Foundation is a charitable trust that helps hundreds of charities throughout the country each year using staff donations, which are matched by the bank.
Louise Harvey, fundraising manager for Lowe Corporation Rescue Helicopter Service, said every donation helps make sure they can continue to offer a 24/7 rescue helicopter service.
"Each year the rescue helicopter service assists in more than 320 missions within the region," Ms Harvey said. "It's free to everyone in our community who's in need of urgent medical care and transportation - but this means we need to fundraise each year. So we're very grateful for this donation."
Members of the ANZ Staff Foundation can nominate charities that they would like to support. For ANZ Hastings' commercial and agri manager, Nathan Walter, supporting the Lowe Corporation Rescue Helicopter Service was a no-brainer.
"A lot of our customers have had an association with the rescue chopper," Mr Walter said.
"Knowing that they're there and ready to respond to an emergency gives huge comfort to the community."
This donation is part of the more than $2 million that has been donated to over 450 charities in New Zealand by the ANZ Staff Foundation since its inception in 2000. This year more than $425,000 was donated to more than 100 charities.