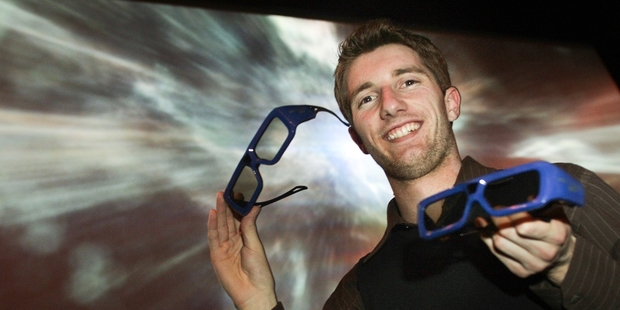 Hawke's Bay people can watch the new Hobbit film exactly as Peter Jackson intended at Cinema Hastings.
The Hobbit: The Desolation of Smaug is the second instalment in a three-part series, and will screen at 12.01am on Thursday morning.
Those wanting to get the full experience can do so inside a new 3D cinema, which also offers High Frame Rate (HFR).
"We have recently installed 3D at Cinema Hastings, which is a first for this cinema," Focal Point Cinema's content and development manager Matt Bell said.
"Also we have the capability to screen it in HFR - basically standard film or digital runs at 24 pictures per second, HFR is double that at 48 frames per second - that's how Peter Jackson filmed the movie, so it's how you should watch it."
The cinema had been tested and was ready to roll with a brand new format - people will be given interactive 3D glasses on the way in and are required to hand them back afterwards.
Those who wanted to dress up as their favourite character on the night were encouraged to do so.
"We have some merchandise to give away and we would be happy to give that to anyone who makes the effort."
Further alterations will be made to the cinema at the end of January or early February with a focus on freshening up the overall appearance and increasing comfort.
"We plan to shut down over that time and ideally be up and running by the start of Easter. We will be adding a licensed cafe, refurbishing everything customers see as well as the auditoriums which are going to get stadium seating. The way it is now the floors are flat - they will be ramped up for better viewing.
"Another bonus will be more leg and arm room as we are going from roughly 700 seats to 430."
The two ground level auditoriums will also be joined into one.
"They are both long and skinny so it makes sense to merge them."