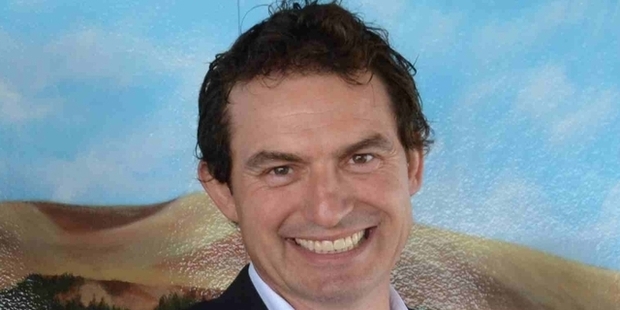 An Electoral Commission proposal to extend the boundary of the Napier electorate further north may spell bad news for Labour's attempts to regain the seat at next year's election.
The commission has proposed moving the boundary between the Napier and East Coast electorates north so that 1500 electors currently residing in the East Coast electorate would become part of the Napier seat.
Labour's likely Napier candidate in next year's general election, former MP Stuart Nash, said yesterday he had crunched the numbers and the majority of voters moving across into the enlarged Napier seat under the proposal were National voters at the last election.
Mr Nash's view matched that of Australian political blogger Ben Raue who has published data comparing voting patterns under all the country's existing and proposed boundaries.
According to Mr Raue's figures, if the 2011 election had been held under the proposed 2014 boundaries, Mr Nash would have picked up an extra 82 candidate votes while National's Chris Tremain, who held the seat in 2011, would have gained an extra 377 votes.
Mr Tremain's majority over Mr Nash in 2011 was 3701 but the cabinet minister has announced he will stand down from politics at next year's election. National has not yet named a candidate to replace him.
Labour is also yet to confirm a candidate for the seat although Mr Nash is considered the most likely contender. He has maintained a high profile in the electorate, including through a billboard campaign against local body amalgamation which has been branded with the Labour Party's logo.
Last week Labour leader David Cunliffe said Mr Nash had clearly been working hard in the electorate.
The Electoral Commission has reviewed the country's electorate boundaries following this year's census.
It is required to review population changes and make adjustments to seat boundaries so that the number of people in each electorate remains about the same every election.
Under the proposed changes, announced last month, Auckland would get a new seat and boundaries of 43 electorates would be changed.
Mr Nash said electorate boundaries should be about grouping communities of interests and he believed it would make more sense to extend the Napier electorate further south rather than to the north.
"It doesn't seem to make much sense when the Napier electorate goes literally to the outskirts of Gisborne."
The commission's proposed changes are subject to objections and counter-objections before final boundaries are confirmed next April.
Mr Nash said he did not know whether Labour would lodge a submission opposing the proposed change.
The commission did not propose any changes to the Tukituki electorate, which includes Hastings and is held by National MP and cabinet minister Craig Foss.