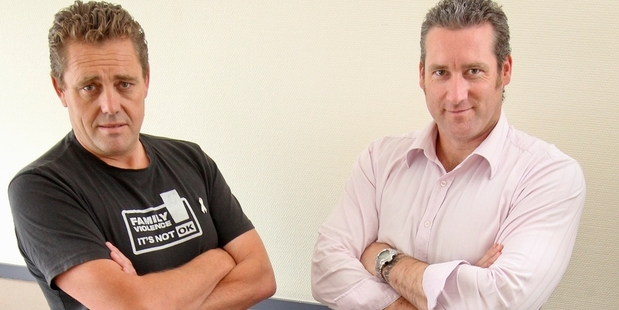 Family violence often increases dramatically over the festive season with money being a contributing factor in disagreements, police say.
Hastings Family Violence co-ordinator Detective Sergeant Darren Pritchard said Christmas could be an expensive and emotional time of year.
"Family violence is often escalated by arguments over money, relationships and access to children, visiting relatives, plus a variety of other domestic causes and issues," said Mr Pritchard.
"Some arguments disintegrate into violence causing injury to victims, with distress and real confusion to children."
There had been an annual increase in reported incidents over the festive months, he said, "from round about late October to early November, through December and January and sometimes into early February".
The Hastings and Napier Family Violence inter-agency response teams advise families to set aside money to cover bills in January and February, as well as to keep gift buying within the budget.
"Don't spend more on Christmas than you can afford. Christmas is about spending more time together as a family, not just about buying expensive gifts.
"Financial stresses are normally more of an issue after Christmas when the Visa bill turns up and the bank balance comes in, and suddenly you've got to pay for that big Christmas or that holiday."
Mr Pritchard said the pressures of children returning to school in the New Year could also contribute to financial strain.
"In January the school fees often have to be paid and the school uniforms need to be bought."
While money was not considered a main cause of domestic incidents it was a contributing factor, he said. "The extra financial pressure certainly does not help."
Aside from physical abuse, people should also be cautious of financial abuse, neglect, psychological abuse and emotional abuse.
Mr Pritchard said despite the fact the festive season was the busiest time of year for domestic violence-related offending, it often went unreported.
"Often there is a reluctance to contact police through fear of reprisal.
"Individuals should never hesitate to call the police for any reason of safety or concern."
He also offered tips for an "enjoyable, calm, happy and safe" season including moderating drinking, arranging for reliable transport to get home from events and having somewhere to go for time-out.
"If your situation has become tense, heated or stressful, take time-out," said Mr Pritchard.
"Go somewhere quiet for a few hours to let any feelings and emotions calm down."