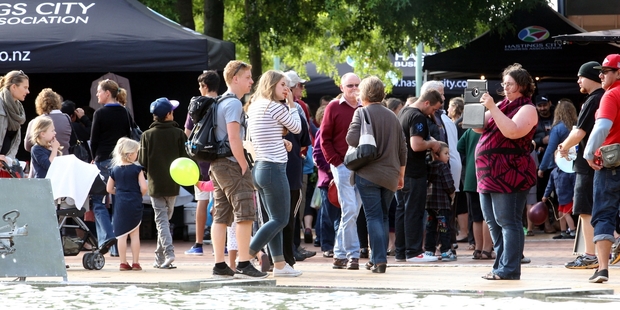 More than 6000 people have made their way to the Hastings City Night Market in the first three weeks of the event.
Market organiser and Hastings City Business Association Manager Susan McDade said the market has so far been a "roaring success", as people enjoyed the local food, artisan craft, fresh produce and live entertainment.
"We've had such good feedback from the public, stall holders and the local retailers. Everyone is commenting that the city has such a good feel to it on market night, and that it provides a fun and safe night out for the whole family."
She said every week there had been a great mix of vendors and entertainers setting up their stalls and performance spaces for eager shoppers.
"The sights, sounds and smells of the market create a great atmosphere.
"Live music flows through the stalls, there's beautifully designed art, craft and fashion items, and the diverse range of food is sure to keep even the pickiest of eaters happy.
"We've had a lot more people than we thought we would get, on our first night we had over 2000.
"The economic development of the markets has been very successful... and the music scene is becoming quite a big part of it as well, which we didn't expect."
Brendocs Smokehouse owners Brendon Lovell and Dawn O'Dea have a stall at the markets each week and are preparing 120kg of pork ribs and 50kg of lamb shanks for the market each week - more than triple the volume of stock they had on the first night, in order to keep up with customer demand.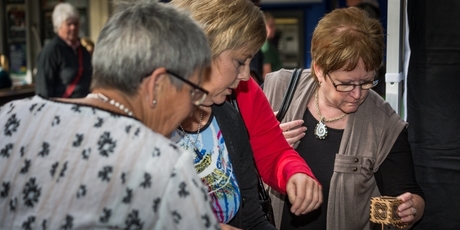 "We initially based our stock preparation on the numbers seen at other markets in the area, but we had a solid queue of customers from 5pm each night - we sold out in an hour and a half in the first week, but now we've got it sorted so there's enough to go around.
"It's great for the business, and more people are coming into the shop during the week, too," said Ms O'Dea.
Retailers are making the most of the crowds in the CBD with many remaining open and some even setting up stands outside their shops with night market specials on display for the late night shoppers.
Entry to the markets is free.