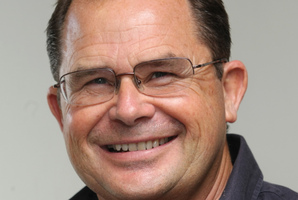 Three Parkvale School students swept up in a strong current while floating down river on inflatable rubber rings were "shell shocked" after being entangled in an overhanging tree.
All of the children were wearing life jackets, but one 10-year-old girl was caught under water for a few seconds before quick-thinking parents and staff pulled her out.
"I was right beside her, they got into the current that took them under a tree," teacher Ro Hill said.
"We got her up on to the bank. When you are trained in first aid, you do get concerned that she might have taken on water, but her lungs were absolutely clear."
There were seven parents looking out for 21 children, who had been on an annual young leaders' camp at Omatua Guiding Centre last week.
As the drama unfolded, students were evacuated on to the river bank, out of harm's way, while the girl was treated for shock.
"Her face was very pale from fright but we called the paramedics. They said she could go home and she was at school the following day."
Those on the camp were briefed and given an opportunity to talk about the experience, which was "a bit of a shock" for all involved.
"It was minor but it was frightening."
Parkvale School principal Mark Gifkins commended the actions of everyone on the river that day. "They all reacted fast, it has been handled really well."