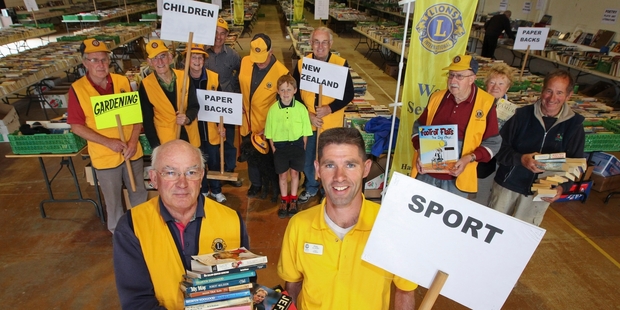 Thousands will be leafing their way through the 26th Mammoth Book Sale at the Hawke's Bay Showgrounds in Hastings this weekend.
Kicking off yesterday at 8am, it will be open on Sunday from 9am to 1pm.
More than 100,000 books and magazines are on offer, donated by members of he community.
"Buyers come from all over New Zealand and line up ready for the doors to open and, over the two days, the bookworms just keep coming to sort through the thousands and thousands of volumes available for sale," book-sale volunteer Alan Harvey said.
Many first-edition books would be available as well as the usual bargains galore, carefully organised by Hastings Host Lions Club volunteers.
All profits from the sale go back to the community, with hundreds of thousands of dollars donated to charities over the years from the Hastings Host Lion Club's main fundraising effort.
This year, proceeds will go towards Ronald McDonald House in Wellington - used by hundreds of Hawke's Bay families each year.
Last year about $30,000 was taken on Saturday and about $10,000 on Sunday.
Most books cost about $2 and many people bought dozens - the average take from each person is $20.
The book sale has grown steadily over the years, forcing the organisers to break out a separate sale for music, held at the same venue last weekend.